Community Grants & Giving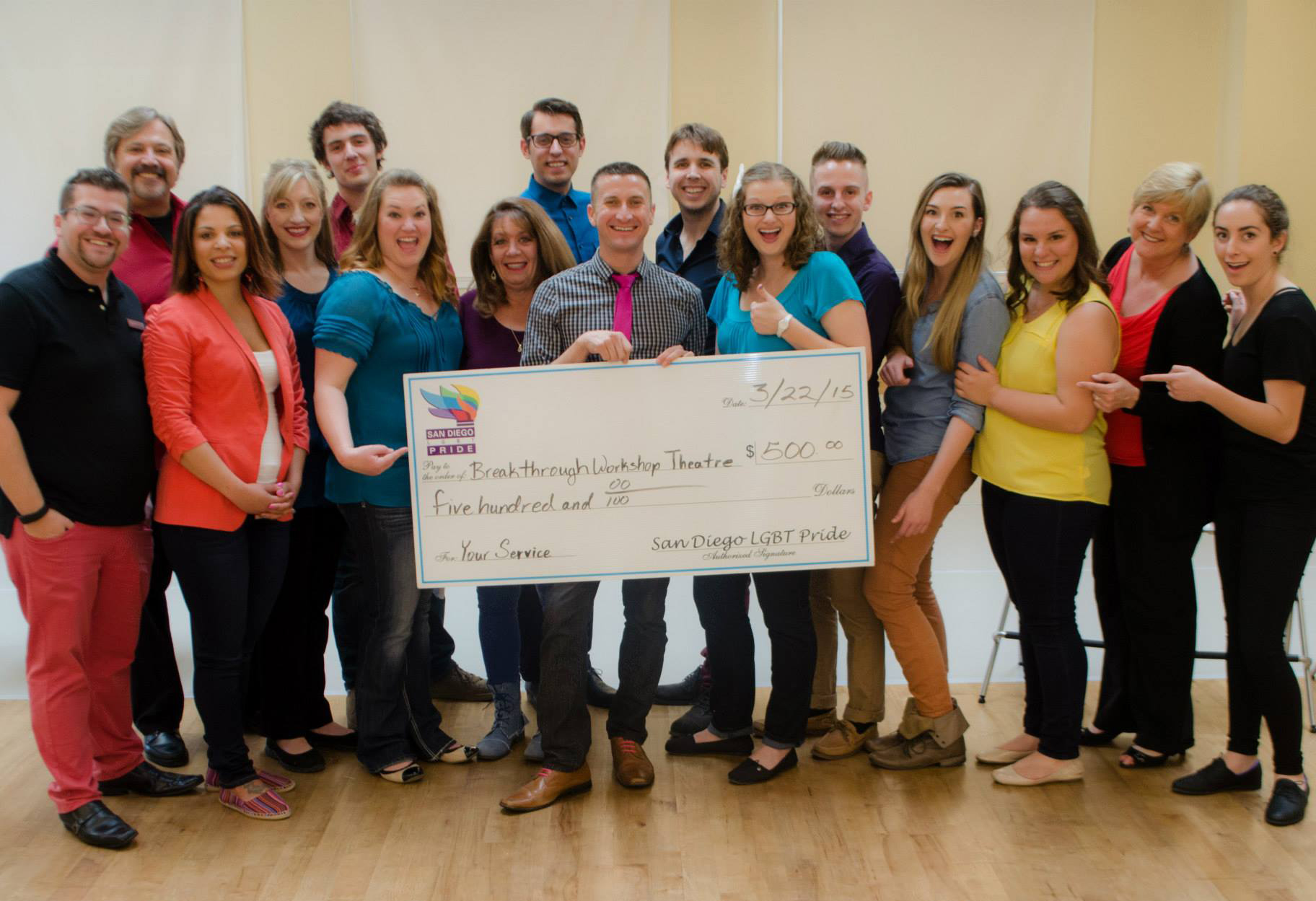 2022-2023 Pride Community Grants have closed!
San Diego Pride is a 501c3 nonprofit and one of the most philanthropic Pride celebrations in the world. With funds raised through annual festival revenue, we seek to advance our mission to foster pride, equality, and respect for all lesbian, gay, bisexual, and transgender communities locally, nationally, and globally.
In addition to our own year-round education and advocacy programs, our philanthropic efforts include an annual Pride Community Grant cycle that has distributed nearly $3 Million to LGBTQ-serving nonprofits whose programs seek to strengthen the LGBTQ community.
San Diego Pride will be accepting grant requests for our Pride Community Grant program in amounts ranging from $500 of $5,000.00 until 11:59 pm Monday, October 31, 2022.
Funding Area Priorities: We give funding priority to LGBTQ+ programs directed toward serving marginalized communities, including:
Youth
People of color
Transgender people
People living with HIV/AIDS
Seniors
Women
Preference will be given to projects that align with our Pillars of Justice platform, center the voices of the community members being served, and address the unique challenges of community members living at the intersection of multiple marginalized identities. We do fund general operating costs.
Things we will not fund: San Diego Pride does not fund the following types of projects or initiatives:
Direct donations to individuals for personal support
Political campaigns
Building or capital campaigns
Support for fundraising galas
Funds for Endowments
Organizations with budgets over $5 Million
Programming that does not center LGBTQ+ individuals (50% or more)
Who is eligible to apply?
LGBTQ+ serving organizations, groups, and/or coalitions that are providing direct services or programming in line with Pride's mission.
U.S.-based applicants must be a 501(c)(3) organization or have a 501(c)(3) fiscal sponsor.
Programs funded through Pride Community Grants should be completed during the 2023 calendar year.
Can I get help with my application?
Yes! You can reach out to San Diego Pride's Grant Writer, Nicole Verdes: [email protected]