Impride: An Improv Comedy Festival with Pride!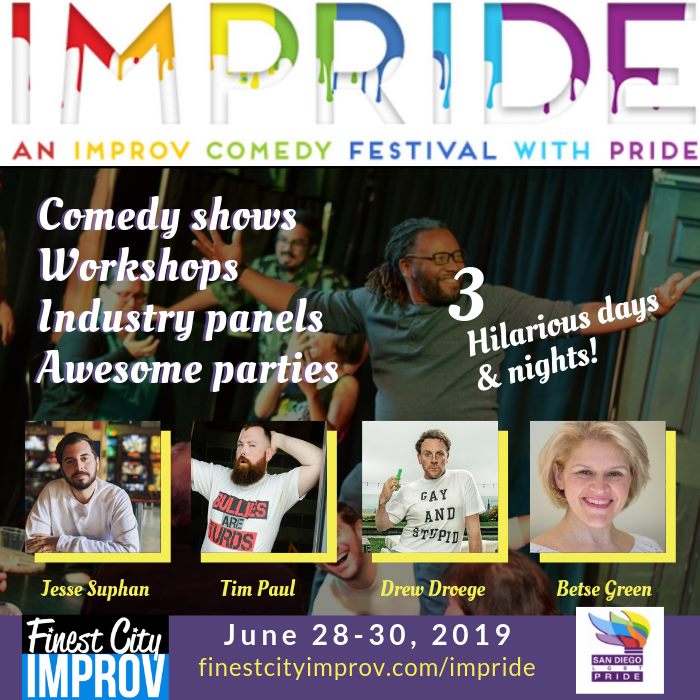 Description: Finest City Improv is partnering with San Diego Pride to bring you our 4th annual IMPRIDE LGBTQ+ Pride Comedy Festival, benefiting San Diego Pride.
The festival features three days of LGBTQ+ related improv comedy teams, featured shows, workshops, yoga classes, and parties. Finest City Improv, and the improv community in general, has offered a welcoming and safe environment for the LGBTQ+ community and this festival celebrates that shared pride!
Call to action- Get tickets!
Company website-
https://www.finestcityimprov.com
Event page-
https://www.finestcityimprov.com/impride/
Facebook-
https://www.facebook.com/FinestCityImprov
Instagram- @finestcityimprov
Twitter @finestcityimpro