ABOUT US
She Fest kicks off San Diego's Pride Week virtually with live music, games and activities, workshops, vendors, and community connections. In 2020, we've gone virtual — while retaining everything that makes She Fest so special! 
She Fest is a woman-centered event that celebrates and supports the talents and contributions of women while fostering meaningful connections within and between the LGBTQ+ and larger San Diego communities.
Building on second wave feminism's creed of "the personal is political," we are guided by principles of intersectional feminism: we recognize that while all women experience oppression, we also all experience oppression in varying forms based on race, class, gender, sexuality, dis/ability, etc. We want everyone at She Fest to feel supported, included, and represented. She Fest is intentionally inclusive of transgender women, nonbinary people, intersex people, and gender nonconforming folks. We welcome any community member of any gender identity or sexuality that feels at home with "she" and wants to help us celebrate what "she" means to them.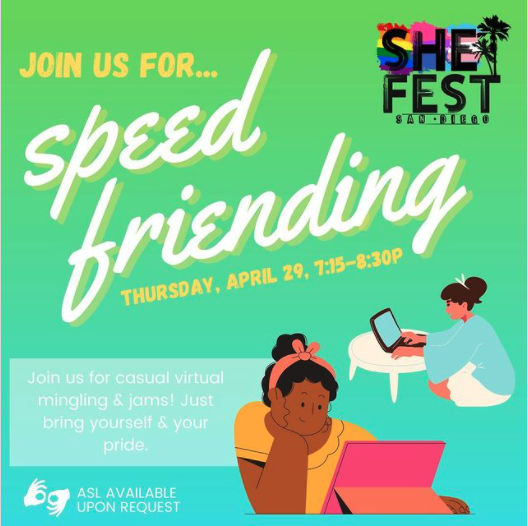 Speed Friending
Join us this Thursday for our next free virtual social! We can't wait to have you join us for this chance to bond in the community and take a load off! We'll provide the virtual space, some music, and conversation starters to get you going. 
ASL interpretation will be provided.
RSVP
She Fest 2020
Thank you for tuning into She Fest! We had over 18,000 people join us.
There's still time to relive She Fest 2020 by click on the links below.
She Fest Resources for Anti-Racism Work
She Fest Planning Committee
She Fest is 100% volunteer run. If you're interested in joining our planning committee as a volunteer, please contact Stacy at [email protected]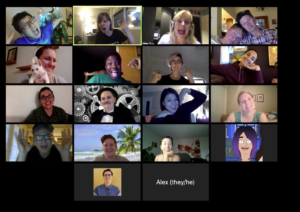 She Fest 2020 Virtual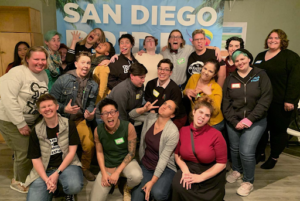 She Fest 2020 In-Person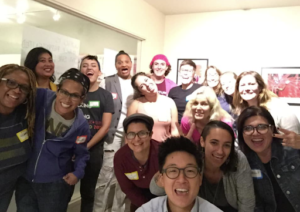 She Fest 2019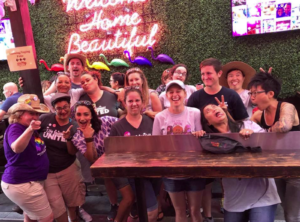 She Fest 2018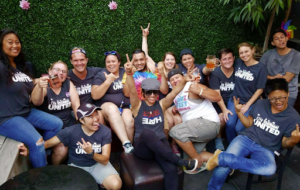 She Fest 2017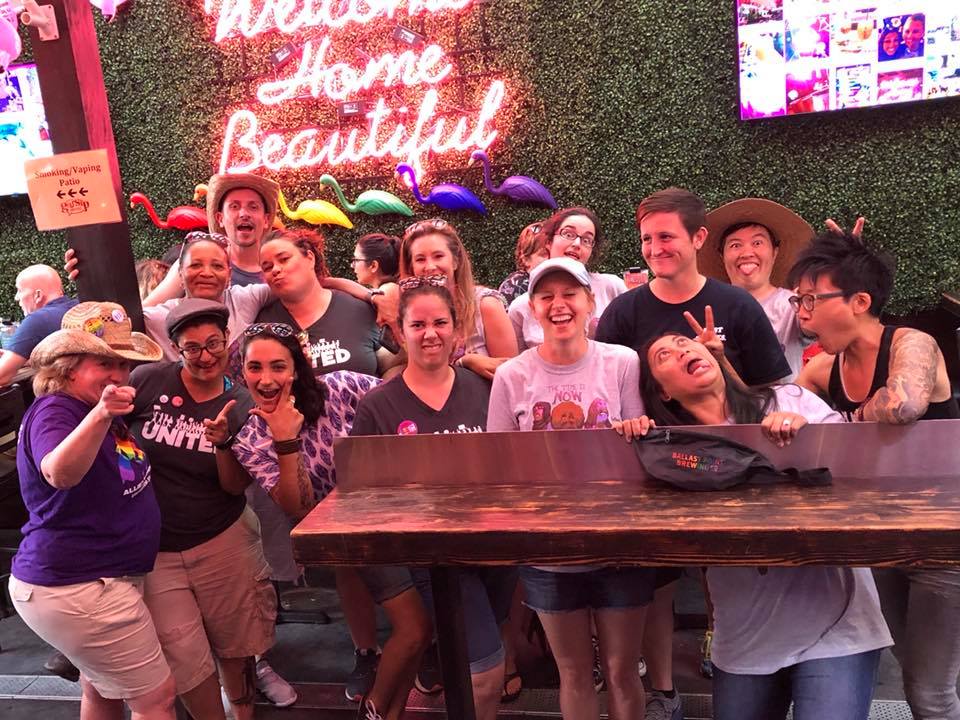 Donate
Help She Fest expand and continue to foster community and support for LGBTQ+ women in San Diego by donating. 100% of your donation will go to She Fest and its events and programs.
If you have group photos of the previous She Fest Committees, please share them with [email protected] — thank you!
Donate
She Fest Values Statement