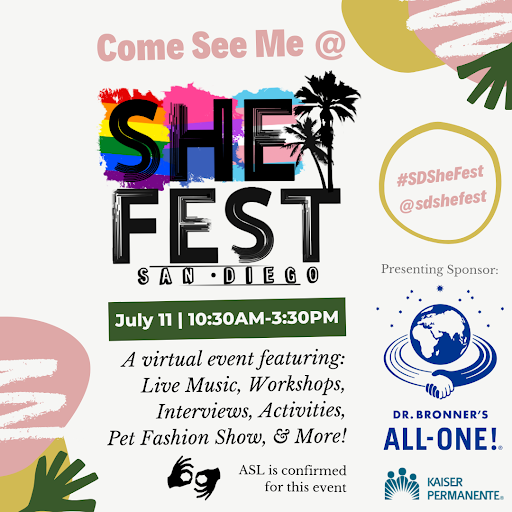 She Fest 2020
Date: Saturday, July 11, 2020
Time: 10:30am-3:30pm
Where: Online! Live-streaming + concurrent workshops on Zoom 
How to Watch: Facebook, YouTube, or She Fest website
Additional ways to engage: Host a watch party or engage with us on social media!
Accessibility Information:
The live-streamed portion of virtual She Fest 2020 will have American Sign Language interpretation and automatic captioning services. In order to provide access to folks who are Blind, DeafBlind, have low vision, among others, a transcript and video description will be posted along with the recording on the She Fest page within 48 hours of the event.
Virtual She Fest 2020 events occurring in Zoom will have ASL interpretation through a separate online portal, also through Zoom. Access to these services requires a computer and internet connection. To make an access needs request or to request the login information for the ASL-accessible meeting, please email [email protected] at least two days prior to July 11.
Invite your friends
She Fest Marketplace
She Fest Coloring Book
ABOUT US
She Fest kicks off San Diego's Pride Week virtually with live music, games and activities, workshops, vendors, and community connections. In 2020, we've gone virtual — while retaining everything that makes She Fest so special! 
She Fest is a woman-centered event that celebrates and supports the talents and contributions of women while fostering meaningful connections within and between the LGBTQ+ and larger San Diego communities.
Building on second wave feminism's creed of "the personal is political," we are guided by principles of intersectional feminism: we recognize that while all women experience oppression, we also all experience oppression in varying forms based on race, class, gender, sexuality, dis/ability, etc. We want everyone at She Fest to feel supported, included, and represented. She Fest is intentionally inclusive of transgender women, nonbinary people, intersex people, and gender nonconforming folks. We welcome any community member of any gender identity or sexuality that feels at home with "she" and wants to help us celebrate what "she" means to them.
Planning Committee Leadership Team 2020
She Fest is 100% volunteer run. If you're interested in joining our planning committee as a volunteer, please contact Stacy at [email protected]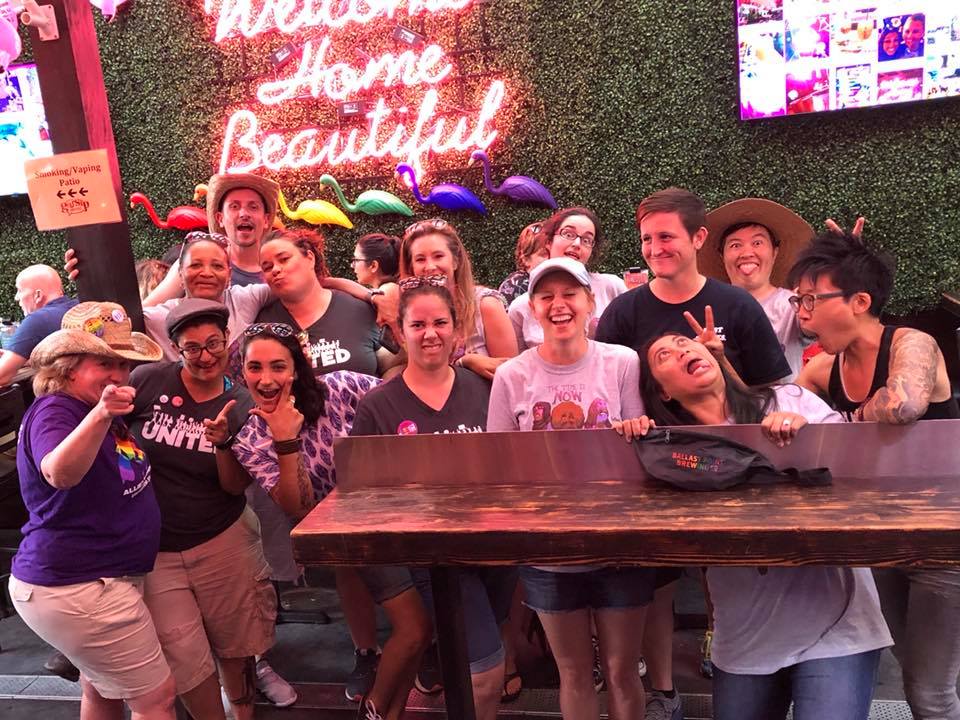 Donate
Help She Fest expand and continue to foster community and support for LGBTQ+ women in San Diego by donating. 100% of your donation will go to She Fest and its events and programs.
Donate