"B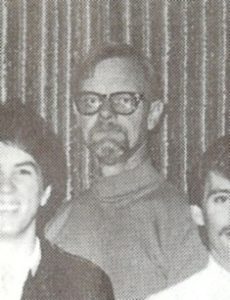 ig John" Pfingsten has been a community staple for many years. Big John came out of the closet after retiring from the military, and quickly became involved in the community. He began volunteering at the Center, working the front desk and answering telephones. Later, he became involved with Lambda Pride (a precursor to the organization we know today) and served on the Board of Directors at the encouragement of Doug Moore.
He remembers putting on Lambda Pride's first festival in 1981. It took place on Juniper Street between Fifth and Sixth. It was only a block long and it was free to the public, but like today, there were booths and beer and music. The beer was donated by West Coast Production Company, but Lambda Pride didn't have a seller's permit so they gave the beer away free.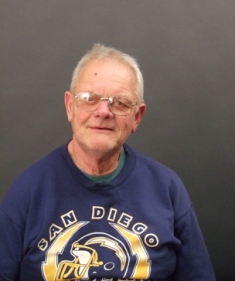 Turnover on the Board of Directors and Committees was persistent but John remained involved in Lambda Pride for a number of years in the turbulent 1980's. His experience was invaluable at times. In 1987, John recalls a board member being excited because he had secured booth tents for a fraction of the cost paid in previous years, but John knew something wasn't right and after some checking, he found out that the price quoted was only for the tarps. The frames the tarps went over weren't included in the quote.
It has been many years since he was involved in the planning of Pride, but John is still known to many members of the community as the guy who for years delivered many of the community magazines and papers. These days, he has retired even from that for the most part, only distributing the GSDBA guides each year.