#BuildOUT 2018 Recap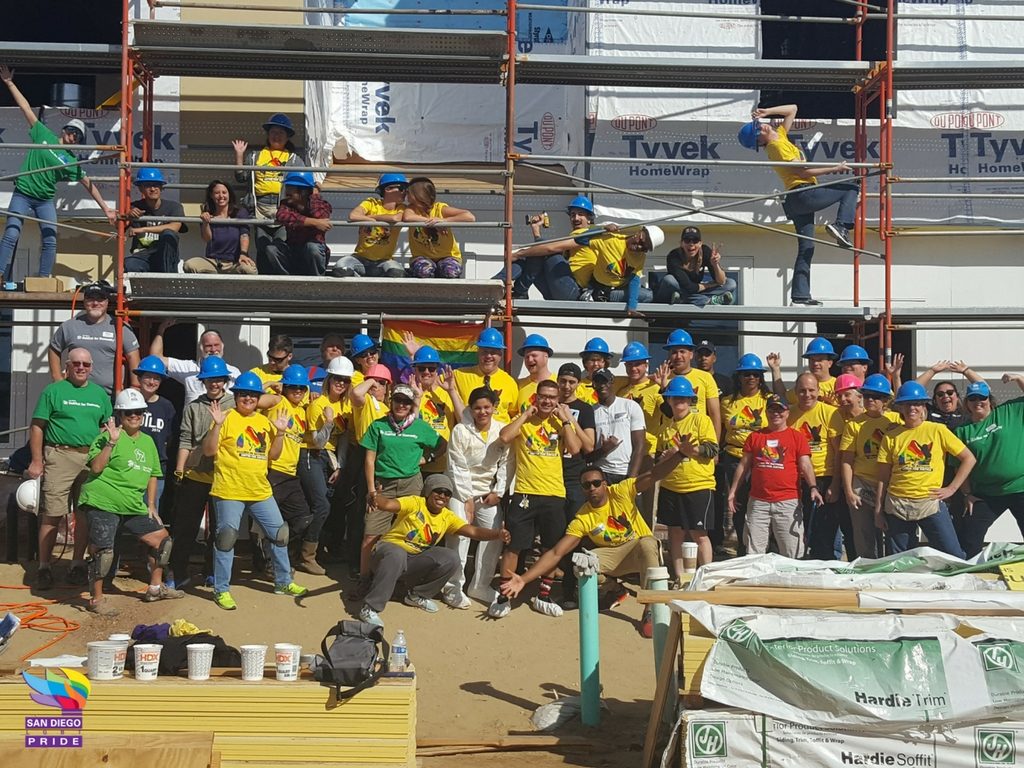 On Saturday, January 27, San Diego Pride partnered with Habitat for Humanity to assist with a variety of jobs including home improvement, yard work, staffing donation centers, and whatever else was needed at the Restore locations and build sites. Locations included a build site in Logan Heights and ReStores in Kearny Mesa, National City, and Escondido.
"Safe, stable, affordable housing is the foundation of thriving individuals, families, and communities," said Lori Holt Pfeiler, President/CEO of San Diego Habitat for Humanity. "We are honored to walk side-by-side with San Diego Pride and the LGBTQ community to provide opportunities for homeownership for every San Diegan who needs a hand up to build a better future."
Our time at #BuildOUT supported their mission of eliminating substandard housing and rebuilding communities through affordable homeownership. We finished the day with close to 70 volunteers contributing over 350 hours, which equates to a total value of $10,126.07!
"I love the unique nature of this partnership. Here are two organizations that most people have never said in the same sentence before, working hand in hand to find shared values all while engaging community and building community," said Fernando Lopez, Executive Director of San Diego Pride. "It's a beautiful thing to focus on how two vastly different entities can find common ground to great good; the world needs more of that."
Check out our video recap and a few of the news stories that covered our new partnership with Habitat for Humanity!
Want to volunteer? Sign up to be part of the Pride family and be the first to learn about our year-round volunteer opportunities!
Click Here To Register as a Volunteer!