Friend of Pride – Dale Kelly Bankhead
2016 Spirit of Stonewall Awardees
Every year, San Diego Pride accepts nominations from the community for the annual presentation of the Spirit of Stonewall Awards. The awards recognize individuals or groups who contribute significantly to the LGBT community through their leadership, activism, and/or fundraising efforts.
For a full list of our awardees, please click here.
Spirit of Stonewall Award – Friend of Pride
Awarded to an individual or couple who does not identify as lesbian, gay, bisexual, or transgender, but who has stalwartly supported the LGBT community over an extended period of years and/or has made an exceptional contribution in the past year.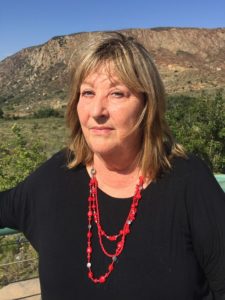 2016 Recipient: Dale Kelly Bankhead
Dale Kelly Bankhead is the Secretary-Treasurer of the San Diego-Imperial Counties Labor Council, where she leads the over 200,000 working families and 135 affiliated unions of our local labor movement.  She comes to this position after many decades working on behalf of equality and social justice, including for the LGBT community.
Most notably, Dale has been active in the fight for marriage equality, serving as statewide manager for the No on 8 Campaign and its predecessor, Equality for All.  She has appeared in the media many times, both nationally and locally, to discuss this issue and was instrumental in securing the endorsement of the conservative San Diego Union-Tribune for marriage equality. Dale's work also includes leading the fight to oust the discriminatory Boy Scouts from their free location in city-owned Balboa Park and serving on the Anti-Bullying Task Force of the San Diego Unified School District.
Dale held a number of senior policy and management positions on the staff of Assembly Speaker Emeritus Toni Atkins and has played a prominent role in legislative successes on behalf of the LGBT community, such as bills which eliminated much of the expense and other hurdles associated with ensuring that a transgender person's birth and death certificates accurately reflect their gender identity.
Dale has served on the Board of Directors of the San Diego LGBT Community Center since 2003 and held the position of co-chair in 2011 and 2012 and then again in 2014 and 2015.
Dale's professional background includes eight years as the Public Affairs Director for the ACLU of San Diego & Imperial Counties and numerous political campaigns.  She has been honored many times for her social justice work by organizations such as the San Diego Democratic Party, San Diego Democrats for Equality, the Metropolitan Community Church and the Tom Homann Law Association.