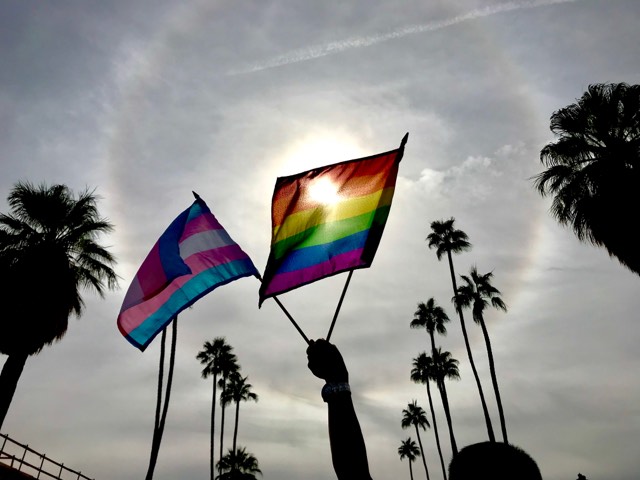 All Americans – no matter what state they call home – should have the opportunity to live their lives free from discrimination. But today, 29 states do not currently have explicit protections for lesbian, gay, bisexual, transgender, and queer (LGBTQ+) Americans from discrimination.
This patchwork of laws across the country leaves them vulnerable to being refused service at a restaurant, declined pick up by a car service like Uber, denied by a lawyer or bank, or kicked out of a government-funded homeless shelter simply because of who they are. And the need for these protections is clear — nearly 2/3 of LGBTQ+ Americans report having experienced discrimination in their personal lives.
It's time to update federal law so that all people, including LGBTQ+ people, are protected from discrimination. Send a letter to your elected officials urging them to finally pass the Equality Act by using the tool on this page!