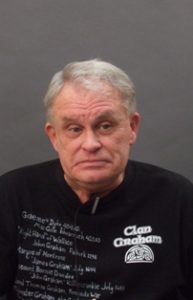 Gary Gulley was a student at San Diego State College/University in the early '70s during the days of the Gay Liberation Front, of which he was the fifth and final President. The San Diego GLF chapter folded soon after in order to devote time and energy to what would one day become the LGBT Center. Together with people like "Jess" Jessop and Stephen Bell, he worked for gay liberation in the early days of the post-Stonewall era.
He describes the GLF as being very much a product of the times. It was the height of the Vietnam War and the anti-war movement. Radical groups were everywhere, and in those days, advocating gay rights was certainly a radical concept. He attended Gay-Ins at the park and attended regional conferences to promote gay rights.
After the GLF folded, Gary continued to be active in the community and at SDSU. In 1975, he founded the SDSU Gay Students Union, which was the on-campus successor to the GLF and which continues today as the LGBT Student Union.
Gary remembers being involved in the planning of the first Pride marches up through 1978. A printer by trade, he helped San Diego's fledgling Pride movement by printing flyers, posters, and newsletters for the GLF and the Gay Information Center. He also participated in organizing the ad-hoc planning committees of the early marches.
Today he is semi-retired and doing research for a book he plans to write. Although he isn't a community activist these days, Gary Gulley's contributions helped lay the foundations of the Pride movement as we know it today.