In 2011, San Diego became the first city in the nation to have a contingent specifically for service members and veterans in its annual Pride Parade. Ever since, the Contingent has been a key part of this signature event.
In 2023, we are continuing our tradition of welcoming all members of the United States Armed Forces, members of allied forces, and family members to join the Pride Parade Military Contingent. We are proud to honor those who have served our country, both here and abroad, and we provide this opportunity to recognize them during San Diego's largest civic event.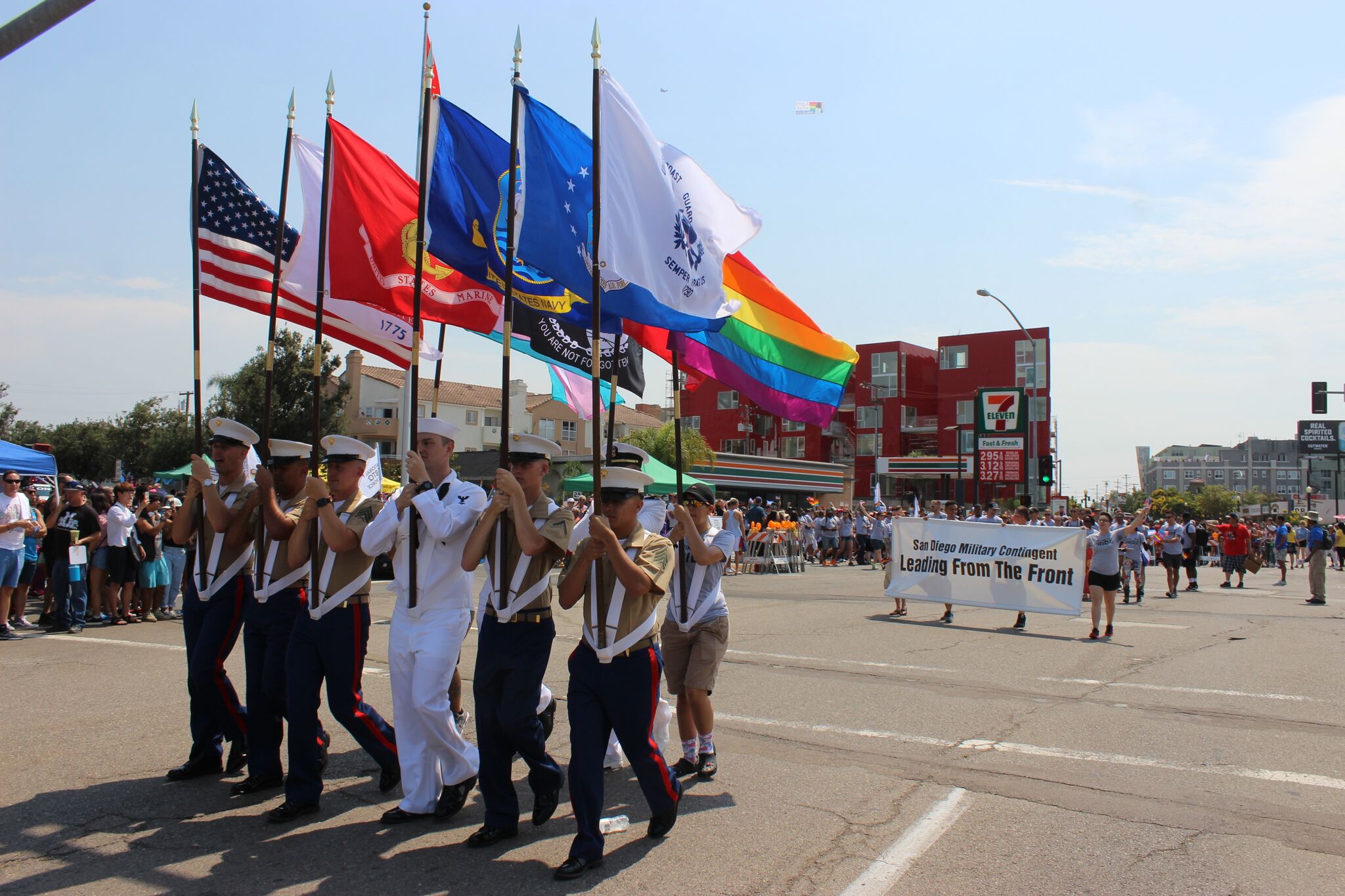 Military Contingent
Connect with the San Diego Pride Military Department with the options below:
Register for the Parade
Shirts
Use this form to request a San Diego Pride Military t-shirt. Having trouble viewing the form? Click here.