In 2011, San Diego became the first city in the nation to have a contingent specifically for service members and veterans in its annual Pride Parade. Ever since, the Contingent has been a key part of this signature event.
In 2021, we are continuing our tradition of welcoming all members of the United States Armed Forces, members of allied forces, and family members to join the Pride Parade Military Contingent. We are proud to honor those who have served our country, both here and abroad, and we provide this opportunity to recognize them during San Diego's largest civic event.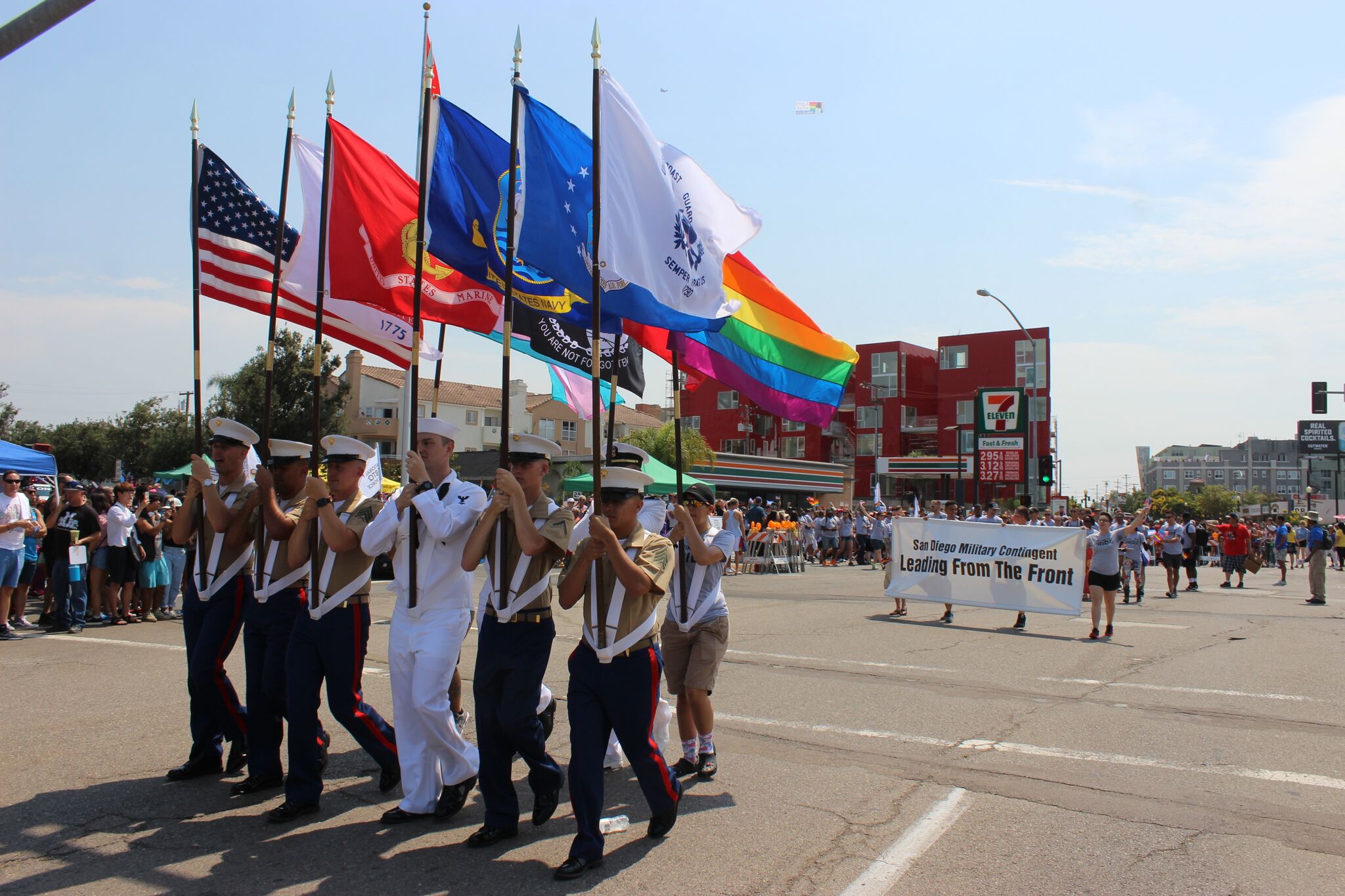 Military Contingent
Connect with the San Diego Pride Military Department with the options below:
Register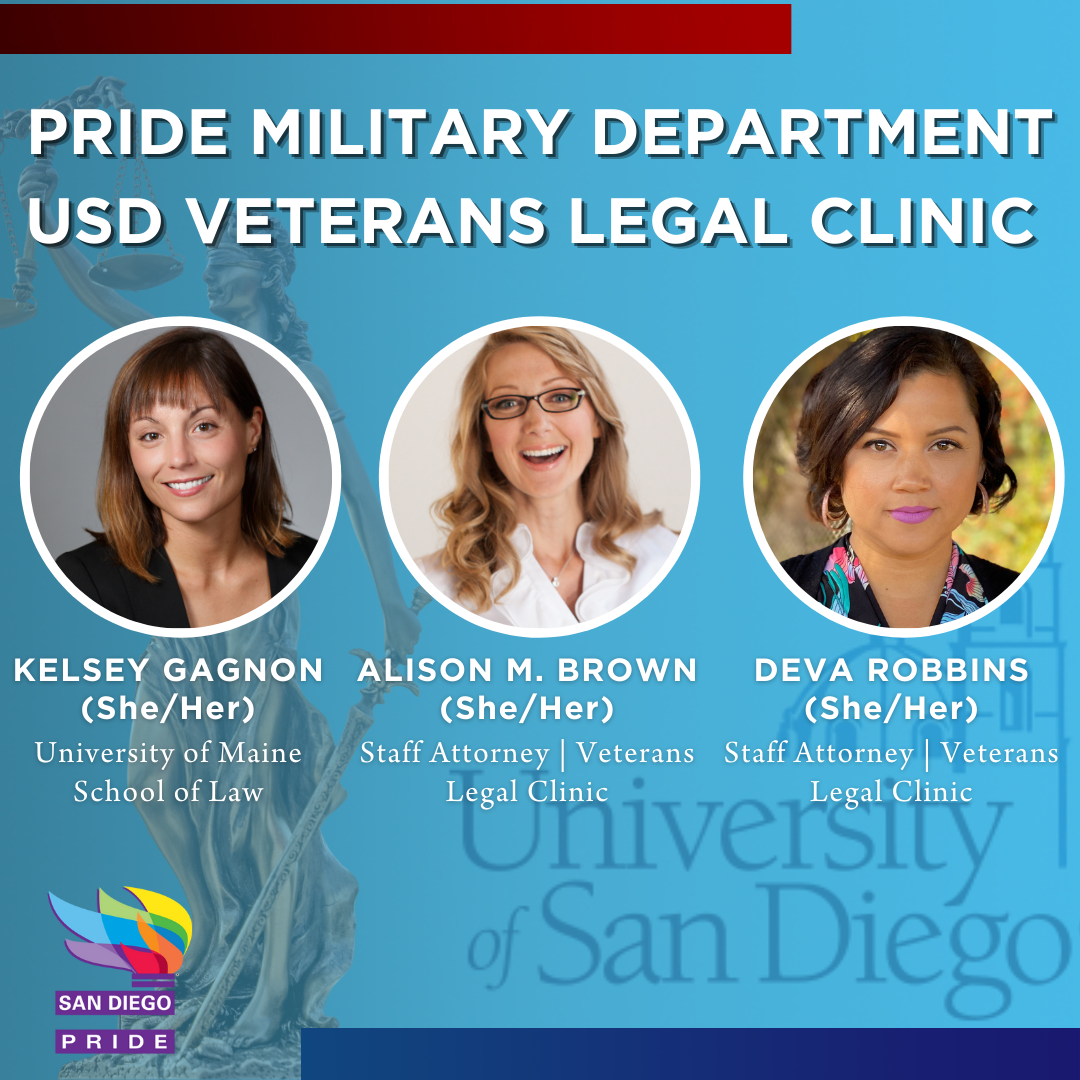 Military Legal Clinic
There are more than two million veterans currently residing in California, approximately 250,000 of whom live in San Diego County. The Veterans Legal Clinic at the University of San Diego School of Law is here to help with a multitude of needs.
San Diego Pride Military Department in partnership with University of San Diego (USD) Veterans Legal Clinic is proud to host Kelsey Gagnon, recent graduate from the University of Maine School of Law, alongside Alison M. Brown and Deva Robbins, staff attorneys for the Veterans Legal Clinic as they answer questions about how to upgrade a discharge due to homosexuality, or how to have the VA change your name, as well as answer other LGBTQ veteran, legal-related questions.
The USD Veterans Legal Clinic offers pro-bono help with veterans who experienced Military Sexual Trauma (MST), VA disability benefit claim appeals and help with the GI Bill.
When: Thursday, December 9, 2021, at 12 pm.
Questions? Please email [email protected] or call 619-297-7683
RSVP
Shirts
Use this form to request a San Diego Pride Military t-shirt. Having trouble viewing the form? Click here.