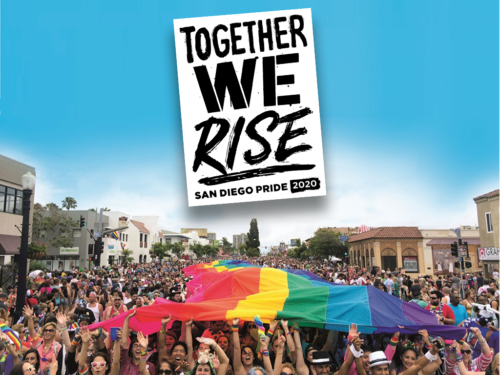 When: Saturday, July 18, 2020 – 10:00 AM
Pride isn't canceled; mass gatherings were canceled.
During the course of our day-long event we will take you through the full day of Pride from Parade all the way through the Festival. We will showcase our community organizations, volunteers, leaders, elected officials, businesses, and of course entertainers that make Pride possible every year.
Through everything going on in the world, San Diego Pride's board, volunteers, staff, and community partners continue to press on, producing more free programming and services than ever before.
2020 has given us a much different world than we're used to, so we're going to bring Pride to you in a whole new way!
On what would normally be Pride Parade and Festival Day, July 18, 2020, we will bring you our first-ever PRIDE LIVE: TOGETHER WE RISE.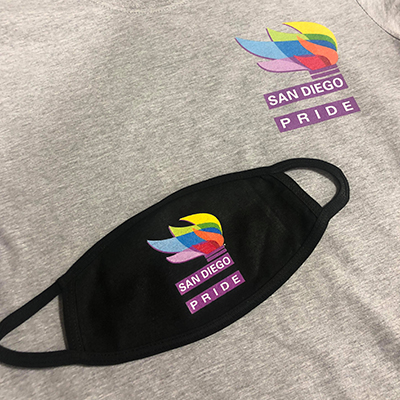 Pride Merchandise
Get your Pride swag here! Represent your favorite Pride or coalition group. Proceeds from the sale of merchandise benefit San Diego Pride's events and programs.
Shop