Spirit of Stonewall Rally
The origins of the global Pride movement can trace their roots to the Stonewall riots of 1969, an uprising against police brutality that has spread around the world. Over 1,000 Pride events have been identified across the globe, each one taking on a local flair. In San Diego, we launch Pride weekend by honoring those beginnings with the Spirit of Stonewall Rally where we celebrate the accomplishments of those at the forefront of our movement and recommit to the work that lies ahead.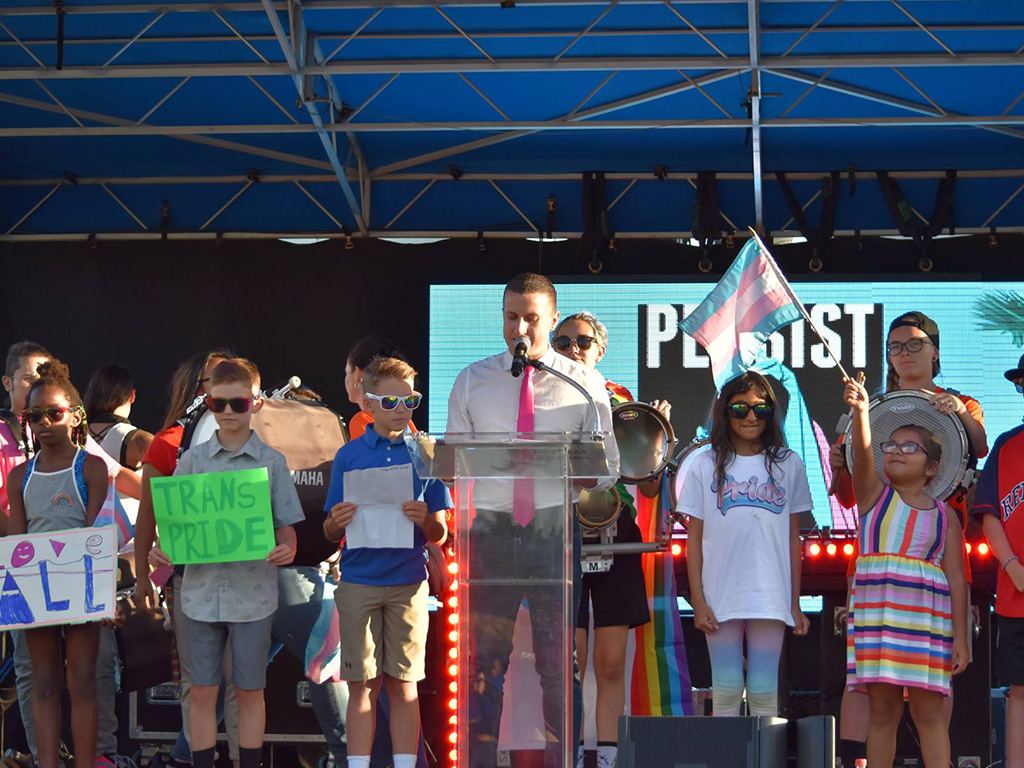 San Diego's first rally was held in 1975. The Spirit of Stonewall Rally is a time to recognize and honor leaders who are working hard to preserve our gains and meet the many challenges still facing our community. It is a time for us to honor our origins, celebrate those who are leading the way, and call our community to action around some of our movement's most pressing issues.
Even in the face of a global pandemic, we will bring the Spirit of Stonewall Rally to our community. This year it will be different. We will stream the event live to your homes and mobile devices.
Date: Friday, July 17, 2020 – 6 PM
Spirit of Stonewall Rally Watch Party & Social Media Toolkit
Invite Your Friends
Spirit of Stonewall Awards
Every year, San Diego Pride accepts nominations from the community for the annual presentations of the Spirit of Stonewall Awards. The awards recognize individuals who contribute significantly to the LGBTQ community through their leadership, activism, and fundraising efforts.
In addition to posting the bios and photos of our awardees on our website and announcing them at the rally, we will be hosting live interactive Q&A sessions with each of our awardees in the lead up to Pride. We want each of you to get to know these activists and organizations on a deeper level. We hope you watch and engage so you can learn, connect, support, donate, and find other meaningful ways to take part in the LGBTQ social justice movement.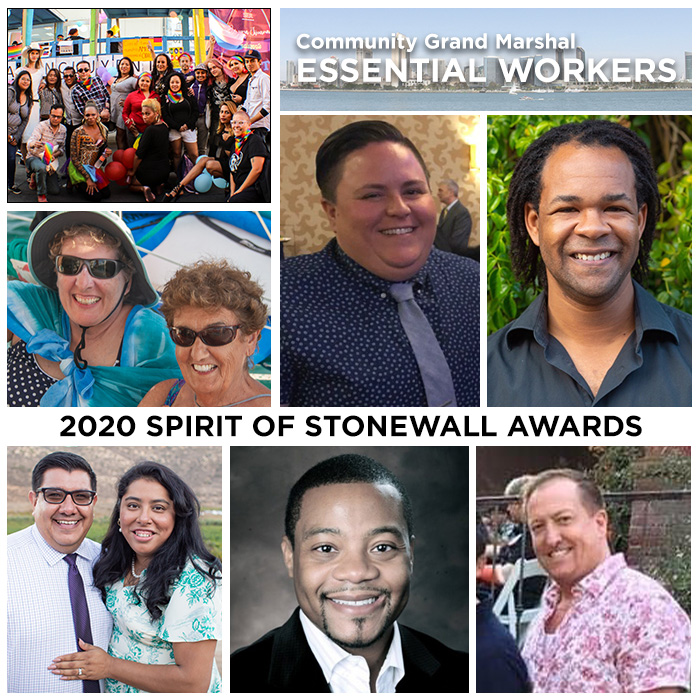 2020 Spirit of Stonewall Awardees
Community Grand Marshal: Essential Workers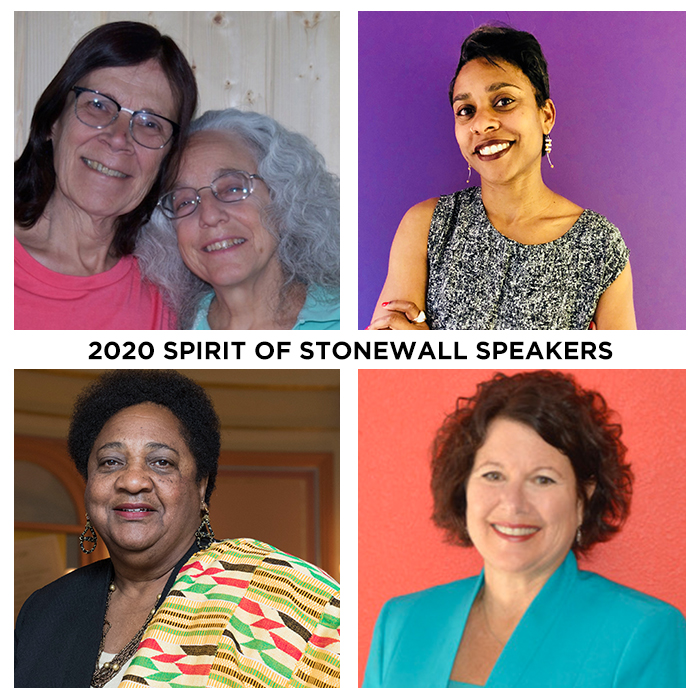 Schedule
Pre-show starts at 5:30 PM
Opening

Indigenous Land Acknowledgment
Lift Ev'ry Voice and Sing – Kori Gillis
Honor Guard – San Diego Pride Military Contingent
Welcome Remarks – Fernando Z. López Jr.

Spirit of Stonewall Awards

Community Service Award
Friend of Pride Award
Inspirational Relationship Award
Stonewall Service Award

Seeking Asylum: Trans Women's Stories
Champion of Pride Award
Queer the Vote / Queer the Census
Community Grand Marshal Award
Combating Anti-Semitism & White Supremacy
Keynote: Black LGBTQ+ Lives Matter – Criminal Justice Reform
#TogetherWeRise to November & to Justice
Flag Raising

Somewhere Over the Rainbow – FRE3STY13

Closing Remarks