Spirit of Stonewall Rally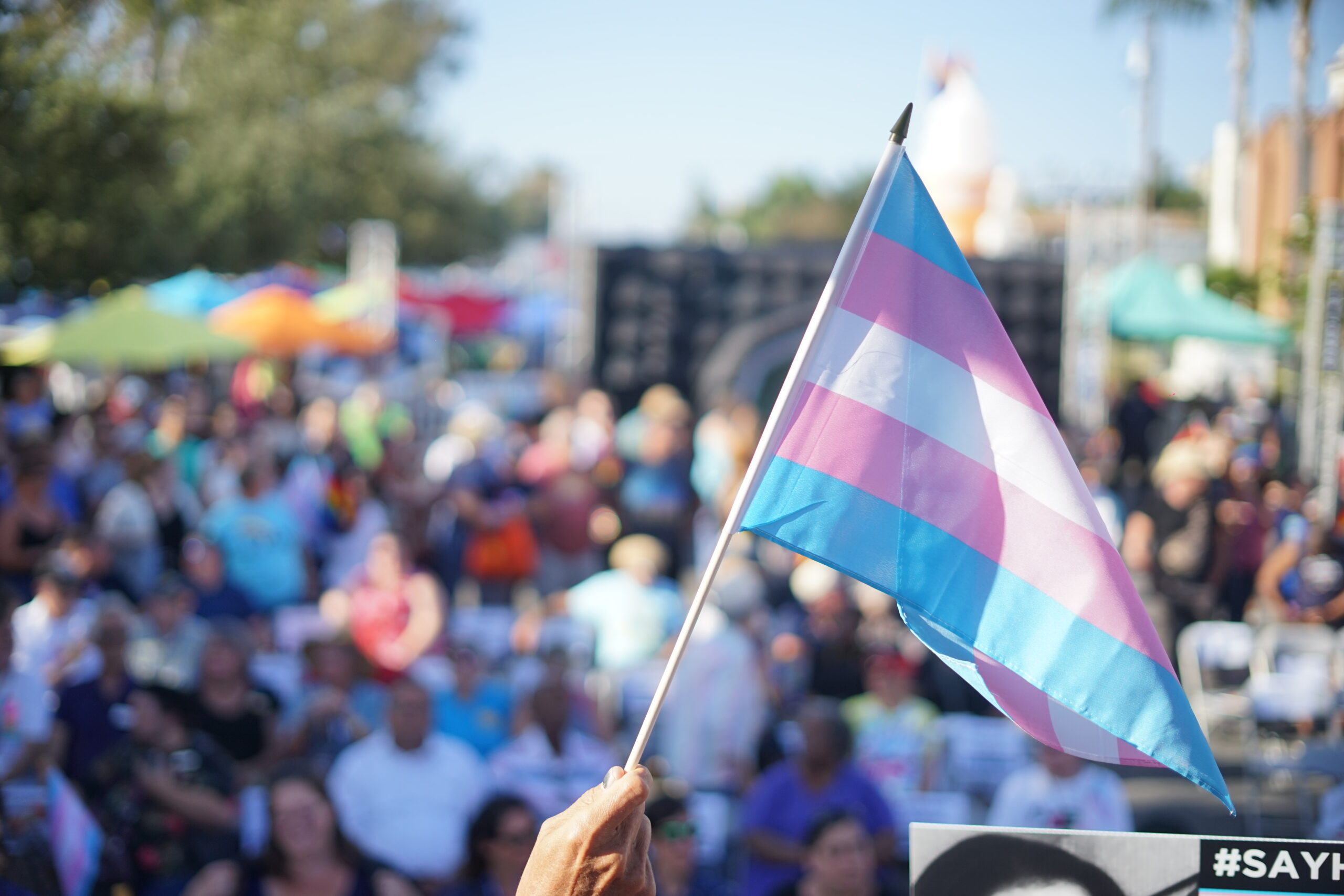 San Diego's first rally was held in 1975. The Spirit of Stonewall Rally is a time to recognize and honor leaders who are working hard to preserve our gains and meet the many challenges still facing our community. It is a time for us to honor our origins, celebrate those who are leading the way, and call our community to action around some of our movement's most pressing issues.
When: Friday, July 14, 2023, 6 PM – 7 PM
Where: Hillcrest Pride Flag, 1500 University Ave, San Diego, CA 92103
Accessibility: Click here to learn more about Accessibility at the Spirit of Stonewall Rally.
Invite your friends
ACCESSIBILITY
2023 Spirit of Stonewall Awards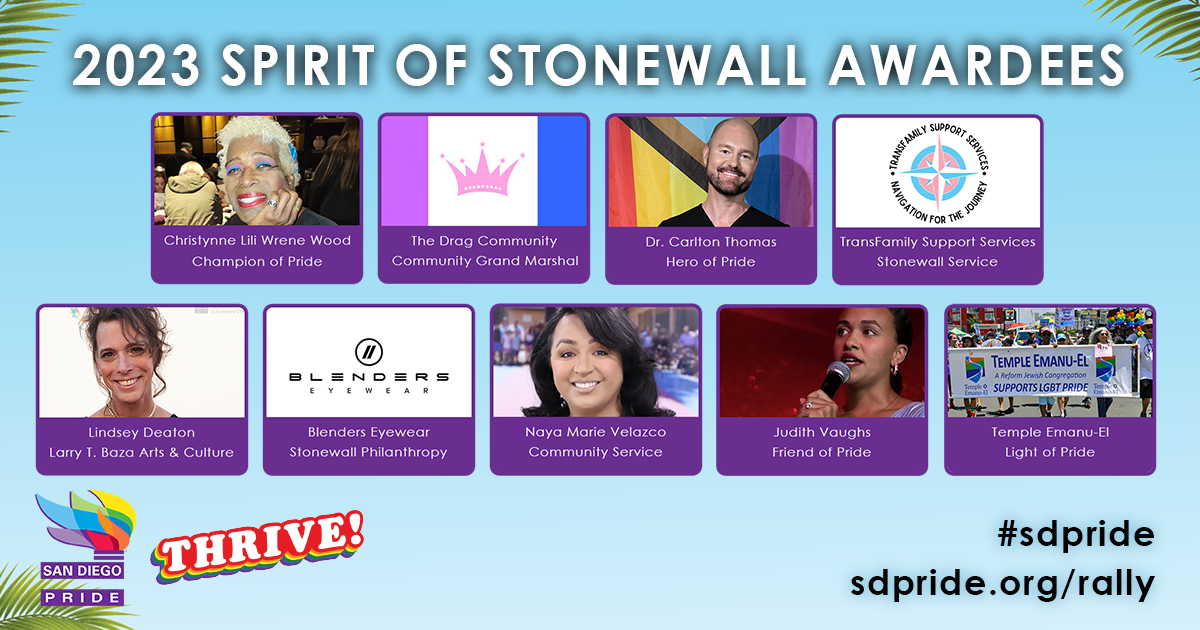 Every year, San Diego Pride accepts nominations from the community for the annual presentation of the Spirit of Stonewall Awards. The awards recognize individuals or groups who contribute significantly to the LGBT community through their leadership, activism, and fundraising efforts.
Learn more about each of our awardees here >>
2023 Spirit of Stonewall Rally Speakers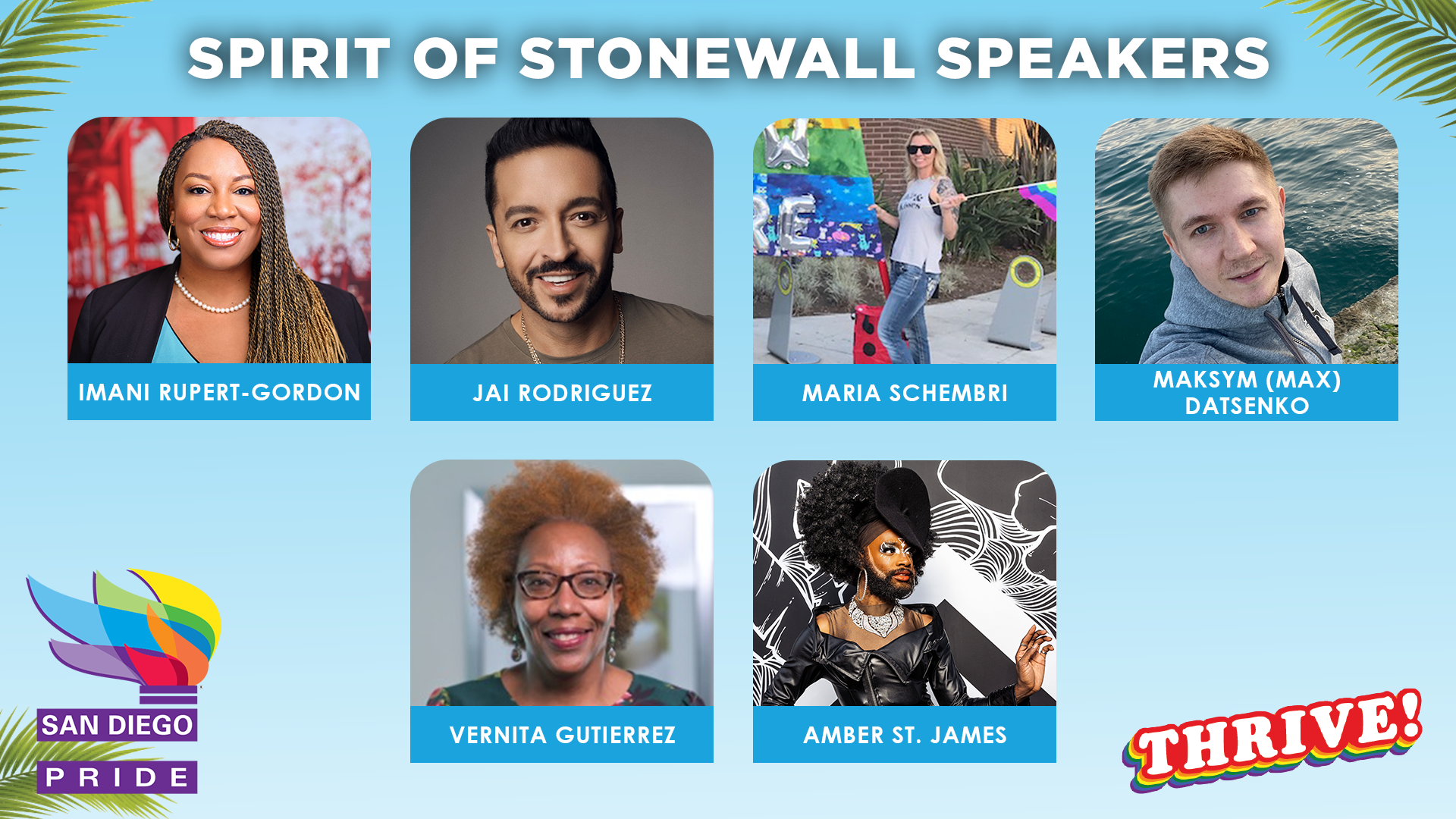 Our featured speakers and MC will bring us back to the roots of Pride – as a protest, as a rebellion, as a fight for liberation amidst ongoing and escalating oppression – and offer us inspiration and hope as we continue to fight and thrive.