Champion of Pride – Sue Reynolds
2016 Spirit of Stonewall Awardees
Every year, San Diego Pride accepts nominations from the community for the annual presentation of the Spirit of Stonewall Awards. The awards recognize individuals or groups who contribute significantly to the LGBT community through their leadership, activism, and/or fundraising efforts.
For a full list of our awardees, please click here.
Spirit of Stonewall Award – Champion of Pride
2016 Recipient: Sue Reynolds
An individual or couple who has demonstrated outstanding leadership in the LGBT community over an extended period of years and/or has made an exceptional contribution in the past year.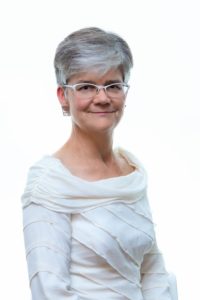 Sue Reynolds is the head of Community HousingWorks (CHWorks.org), a leading California nonprofit housing developer and owner of affordable apartments based in San Diego.  Under Sue's leadership, CHW is partnering with The Center in July 2016 to break ground on the construction of San Diego's first LGBT-affirming affordable senior apartment community.  Sue has a personal connection to this apartment project.  As a young lesbian in the 1980's, Sue demonstrated for LGBT civil rights in D.C. by day, and then joked with friends at night about living together when they all got old in "the old lesbians' home."  Sue doesn't know which is more surprising – that she did get old herself, or that she is actually getting to build apartments that make real that long-ago dream!
Born in Ohio and educated in New York City, Sue moved to San Diego in 1989 to be with the love of her life and now wife, Allison Rossett, for whom she is always grateful.  Sue has been a leading affordable housing advocate and builder of apartments in San Diego ever since.   She followed Jennifer LeSar into the leadership of CHW almost 19 years ago, just in time to open CHW's Marisol Apartments, the county's first affordable apartment community for people with HIV and AIDS.  She is a singer, a hiker and a consumer of much art and theater.  Thank you, Pride, for this amazing recognition of me and the team at CHW that is making this LGBT senior community possible, including Anne Wilson, Dave Gatzke and Sylvia Martinez.  And hats off to The Center and to the LGBT senior advocates, too numerous to safely name, who held the vision while we all worked to make this haven for our elders possible.