LGBTQIA+ Survivor Task Force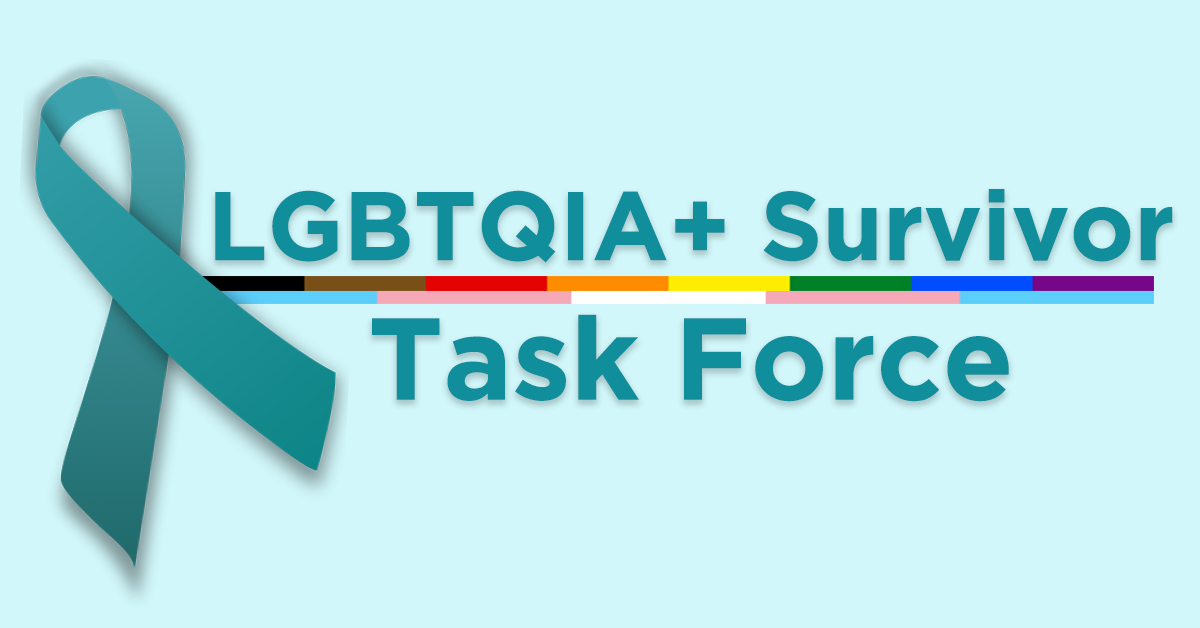 MeTooLGBTQ Virtual Conference 2020: Queer Resilience is Resistance
When: Thursday, October 15 – Saturday, October 17, 2020
Where: Online
NOTE: This conference will be held in PDT (Pacific Daylight Time)
Since Tarana Burke started the Me Too movement in 2006, and even since the #MeToo hashtag went viral in 2017, the world has shifted. This conference was founded in an attempt to ensure that LGBTQ+ survivors claimed their place in the narrative – in the stories told from survivor to survivor and in the services sought by LGBTQ+ survivors. In this year of global pandemic, social upheaval, a turning tide in the long reckoning of white supremacy and anti-Black racism, a questioning of the status quo in so many different areas of life, the LGBTQ+ Survivor Task Force and the conference focus on resilience and thriving, centering intersectional identities and approaches. The 2020 conference will filter its content through the dual lenses of anti-racism/racial justice and working with trauma during a pandemic.
The goal of the #MeTooLGBTQ conference is to increase culturally competent services for victims/survivors of sexual violence and relationship violence that identify as lesbian, gay, bisexual, transgender, or queer and to create space for LGBTQ+ survivors to connect with each other and community resources.
Due to the ongoing pandemic, the 2020 conference has been shifted to a virtual platform (Zoom) and will be held across three consecutive days. See below for the conference structure.
Register
Registration is open to service/healthcare providers* and students who are invested in better serving LGBTQ+ survivors, as well as victims/survivors of sexual violence and community members that are invested in healing, community, and ending sexual violence and relationship violence. *Service or healthcare providers includes but is not limited to: mental health providers, clinicians, medical providers, survivor service providers, clergy, youth-serving professionals, and other front-line providers.
Register
Learn more here
Call for Submissions: Survivor Videos
New this year, we are soliciting short video clips (between 30 seconds and 2 minutes) from LGBTQ+ survivors. These may be used on social media prior to or after the conference or included in a compilation of clips from LGBTQ+ survivors to be played on the first day of the Conference (October 15th, 2020).
Soliciting a variety of clips from LGBTQ+ survivors will allow us to show and represent the wide diversity of experiences and identities of LGBTQ+ survivors, creating deeper empathy and understanding from providers and a greater sense of community and belonging for survivors.
Submit Your Video
Program and Speakers
Plenary sessions and workshops will allow attendees to participate in interactive pieces of training and presentations, hear directly from LGBTQ+ survivors of sexual violence and relationship violence, and receive valuable resources. 
Presenter Bios
Program
Youth Track
Youth ages 13-18 are welcome to join us this year for our first-ever Youth Track. This track will be led by crisis-intervention-trained prevention educators, social work professionals, and youth leaders, and will offer an opportunity for LGBTQ+ and allied youth to engage with this topic and these issues in a safe, contained environment. 
Learn more here
Register
FAQs and History
The MeTooLGBTQ Conference grew out of a Survivor Task Force founded by LGBTQ+ survivors, determined to help bridge the gaps in services and barriers to care faced by LGBTQ+ survivors of sexual and relationship violence. The conference is the primary project of the task force, and takes its name from the viral 2017 #MeToo hashtag, which traces its roots to Tarana Burke's Me Too movement launched in 2006. This conference and the LGBTQ+ Survivor Task Force are committed to creating spaces and ensuring services where LGBTQ+ survivors will be affirmed and supported, as one step in a long journey to end sexual and relationship violence.
Learn more here
ACCESSIBILITY
American Sign Language (ASL) interpretation services have been confirmed for this event. Additional accessibility accommodations can be arranged for this virtual event with advance notice. We will provide ASL interpretation through an online portal. Access to these services requires a computer and internet connection. Due to Zoom's limitations, we will not be able to provide automatic or real-time captioning, but we can provide English transcriptions of any recorded sessions after the event. To make an access needs request or to request additional information about the ASL accessibility at this event, please email [email protected] at least two days prior to the event.
INFORMACIÓN SOBRE SERVICIOS DE INTERPRETACIÓN
Servicios de traducción en español/inglés pueden ser proporcionados con aviso previo para este evento virtual. Los servicios de traducción se proporcionarán en línea, y requiere tener acceso a una computadora y conexión a internet. Para pedir servicios de traducción o para solicitar más información, envíe un correo electrónico a [email protected] al menos dos semanas antes del evento.