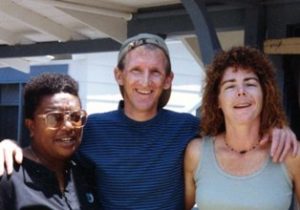 It would be almost impossible to overstate the impact that Tim Williams had on San Diego Pride. In 1989 he became Pride's first Executive Director and in that position he helped shape Pride into a successful organization. He came to Pride with previous experience in event planning and knew how to get permits, order supplies and stay within a budget.
One of his most lasting impressions on Pride was in organizing the volunteers in such a way as to provide stability for the organization and upward movement for volunteers. Instead of reinventing the wheel each year in the training of volunteers, Tim recognized that many of the volunteers came back year after year. He implemented a structure that brought in new volunteers at easier entry-level positions and allowed more experienced volunteers to serve as Supervisors and Managers.
This allowed for relatively painless transitions when natural turnover occurred. If a Manager couldn't return one year, an experienced Supervisor could step up into the position. This natural continuity provided stability for the organization, and continues to be used today.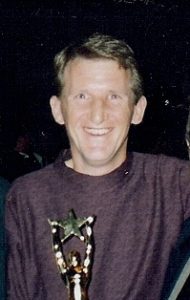 Tim Williams, or Timmy to those closest to him, was a perfectionist with an eye for detail. Everything had a place and everything needed to be perfect. His friend and successor Barbra Blake recalls being one of the last people still there after setting up the festival grounds the night before it opened. As she prepared to leave, she saw Tim franticly wiping down the paper signs and banners because dew was collecting on them and causing the corners to curl up.
Together with Barbra Blake and Maryanne Travaglione, Tim did much of the year's planning at informal after-work planning sessions on Friday nights over margaritas. The three of them were very close and, as a result, they were among the first people he told when he decided to resign before the 1991 event. He was HIV+ and had become symptomatic and he knew he wouldn't be able to continue to handle the workload required by the growing organization. When nobody applied for the position, he asked Barbra Blake to apply and she took the position as a favor to her friend.
Tim continued to lend his experience to Pride as one of the Board of Directors for two more years before his death of AIDS-related complications.