Community Service – Tita Viveros
2016 Spirit of Stonewall Awardees
Every year, San Diego Pride accepts nominations from the community for the annual presentation of the Spirit of Stonewall Awards. The awards recognize individuals or groups who contribute significantly to the LGBT community through their leadership, activism, and/or fundraising efforts.
For a full list of our awardees, please click here.
Spirit of Stonewall Award – Community Service
2016 Recipient: Tita Viveros
An individual or couple who is recognized as an up-and-coming leader within the community or whose contribution to the community in the past year was of particular significance.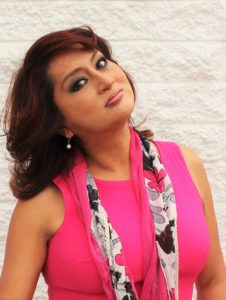 Born in Veracruz, Mexico, to a very conservative family, Tita Viveros reached San Diego in the early 90s, fleeing the violence and rejection that forces many LGBT people to leave their countries of origin.
In her journey to joining a different culture, Tita sought out support groups and community agencies for assistance. In addition to guidance, she found friends who became a new family to help her heal from difficulties in her past. Tita was empowered to help others in similar situations, especially the Hispanic LGBT community living in the Tijuana /San Diego area.
Since 1994, Terry Albritton and Roger Sanchez have trained and given Tita the opportunity to facilitate support groups, and since 1996 she has been involved in community agencies such as Christie's Place, Pacto Latino AIDS Organization, Bienestar San Diego, The LGBT San Diego Center, COCUT Tijuana and Jardin de Las Mariposas, Tijuana.
Tita has also been part of organizing committees that raise awareness and educate about LGBT topics, HIV and Immigration, such as Transgender Day of Remembrance, Transgender Day of Empowerment, Remembranza Trans Tijuana (Transgender Day of Remembrance Tijuana), Jornada contra la Homofobia Tijuana (Journey against Homophobia Tijuana), and many more that are held on both sides of the border.
In addition, Tita has served as HIV Case Manager and Treatment Educator for Comprehensive Health Center, Housing Coordinator for Pacto Organization Latino AIDS Organization, and Latino Ministry Coordinator at Metropolitan Community Church. She currently works as a Patient Advocate for Pride Pharmacy in Hillcrest.
In her more than 20 years of work in the LGBT community, Tita has learned from such leaders as Tracie O'Brien, Connor Maddocks, Carolina Ramos, Rev. Ramon Flores and others to help people improve their health and quality of life with guidance in their medical treatments, gender transitions and supportive services that benefit our community.