Community Grand Marshall: An individual or group that has demonstrated outstanding leadership in the LGBTQ community over an extended period of years and/or has made an exceptional contribution in the past year.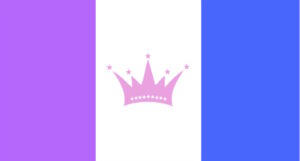 Drag Community
The drag community has always had a long history of being the joy bringers and protectors within the Queer Community. Going all the way back to the rots of the Queer Liberation movement in 1969 and even further with the Drag Balls of the 1800's which provided a space for the most marginalized in the queer community to find love, and kinship. At each of these moments we find drag artists at the center, be it Marsha P Johnson of the Stonewall Riots of the Late 60's or William Dorsey Swann who born into slavery was the very first ever drag queen and hosted the first drag balls of the late 1800's. Drag artists have always been integral to the movement work of queer liberation and in this we find our hope and continued resistance, which is why we choose to honor the entire community for its tireless decades of work to fight for us all. In this moment when they are constantly under attack we can take this moment to be in full solidarity and protect our protectors.
The Drag Community will be honored at the Spirit of Stonewall Rally on Friday, July 14, 2023. Learn more about the rally and the other awardees here.