Gender Odyssey Family Conference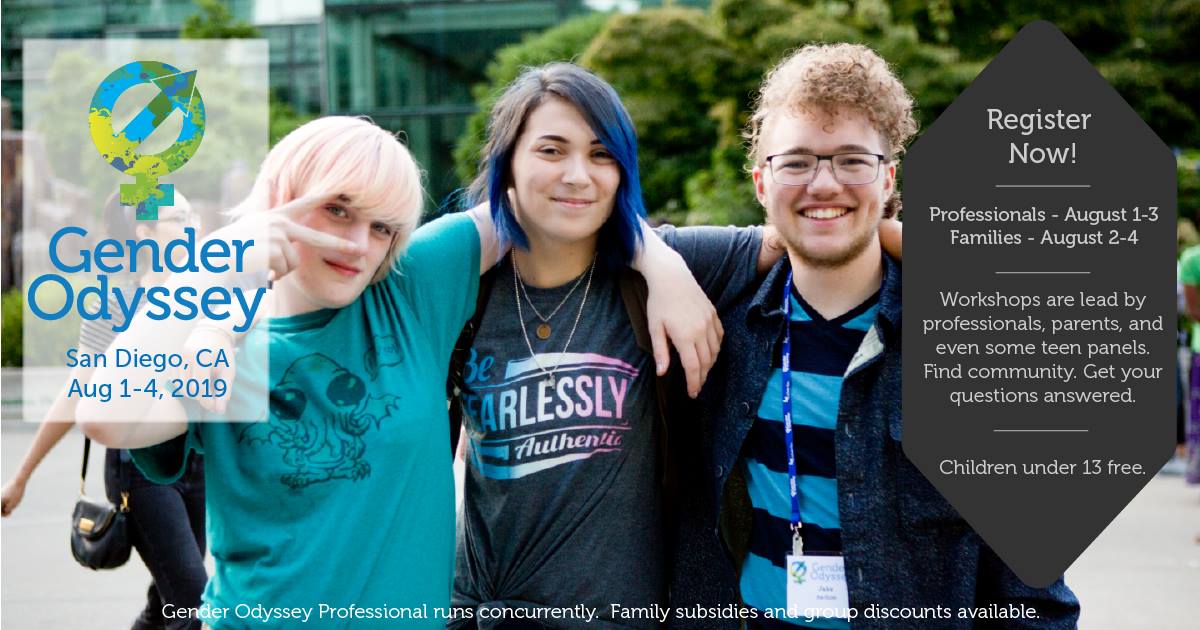 Gender Odyssey's Family Conference is designed to address the wide-ranging issues a family raising a gender-diverse child may encounter. Sessions are led by leading experts in the field as well as family members who have navigated this journey with their own child.
A steadily growing program within Gender Odyssey since 2007, GO Family will share space with GO Professional in San Diego, providing workshops on Friday and Saturday and family activities on Sunday.
YOUTH interested in attending are invited to email [email protected] to receive a special registration code.
Our conference offers a full weekend of…
Informational presentations, panel discussions and interactive forums where
parents can explore the issues related to raising children who are gender diverse.
Incredible opportunities to meet other families from all over the country.
Access to some of the top experts in the country.
Programs and activities especially for youth.
Kids Day Camp with engaging activities and entertainment for kids 4-12.