COVID-19 UPDATE
Pride Youth meetups during COVID-19 social distancing
Pride Youth Power Hours will take place on Zoom every Tuesday and Friday afternoon for the duration of this public health emergency.
Tuesdays, 3-5pm
Fridays, 3-5pm
To join PYPH at those designated times, just sign up here to receive the Zoom link.
Check out additional virtual hangouts here!
Creating a safe environment for our LGBTQ youth to thrive is part of the ever-critical work of our movement, and San Diego Pride hosts several LGBTQ+ programs for young people. Join the youth coalition and receive updates about Pride's LGBTQ youth programs in San Diego County.
Join Youth Coalition
Flyer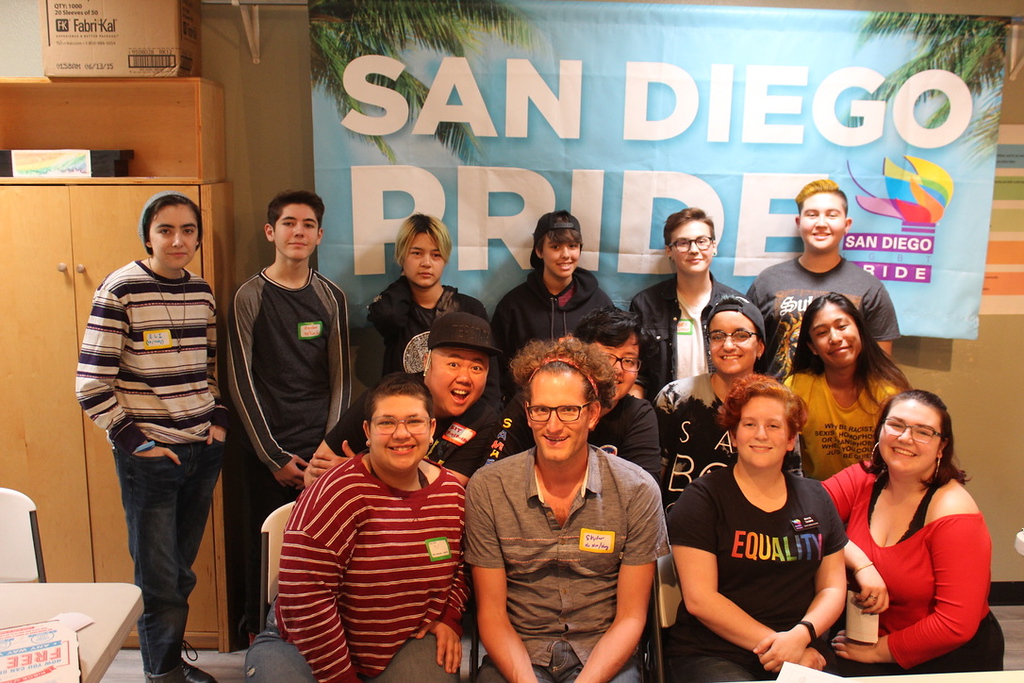 Pride Youth Collective
Join us every second Saturday of the month from 11am to 2pm at the San Diego Pride office (3620 30th Street San Diego, CA 92103) for the Pride Youth Collective.This space is dedicated to leadership, professional development, and building community for LGBTQ+ junior high- and high school-aged youth through interactive workshops with guest presenters from around San Diego.Lunch and beverages are provided, so no need to pack a lunch! Attention teachers, parents and youth! Follow us on Instagram @sdprideyouth + spread the word! Download our flyer to pass along to students and through your local GSA! For questions, contact our Youth Programs Coordinator, M Valladolid, at [email protected].
Learn More
Invite your friends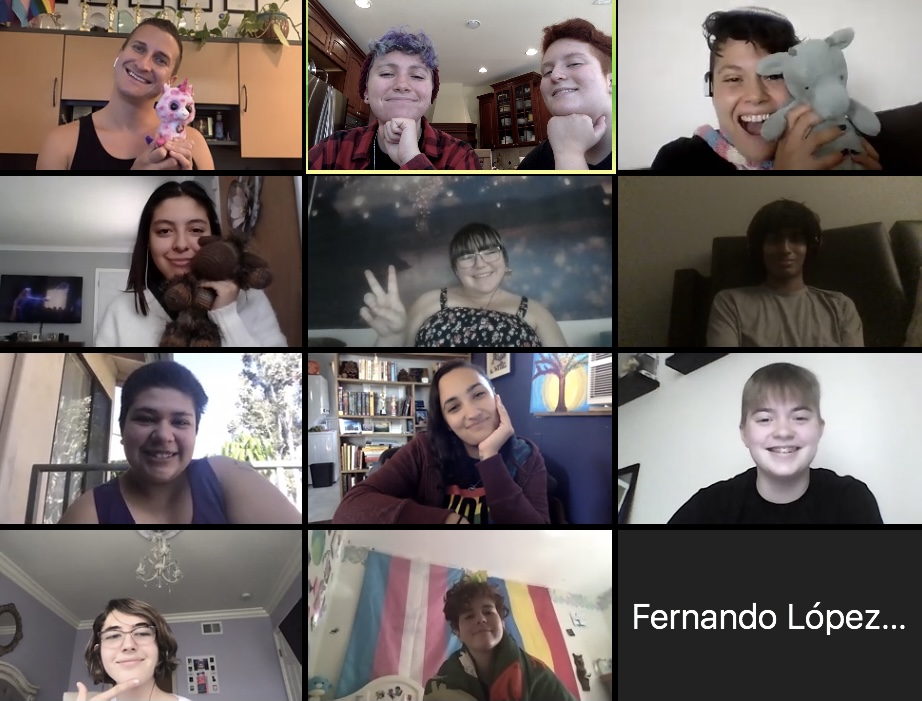 Pride Youth Power Hours
Pride Youth Power Hours are held twice weekly and are safe spaces for LGBTQ+ youth (and their allies) to come together and connect, learn, and build community in a semi-structured virtual setting during the COVID-19 pandemic.
Learn More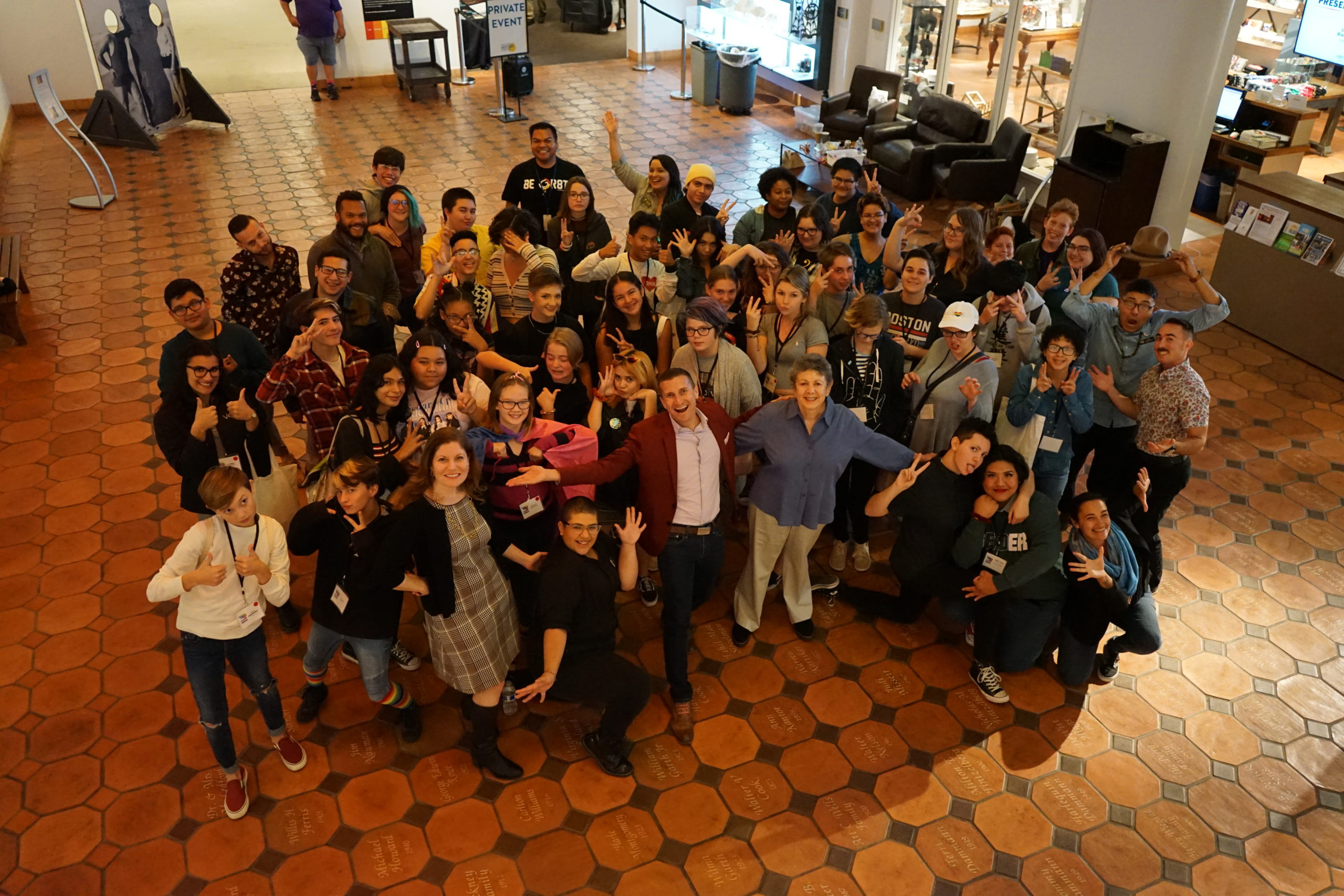 Youth Leadership Academy
The Pride Youth Leadership Academy was created to bring LGBTQ+ youth together from across the region to engage, educate, and inspire our next generation of leaders. Youth who attend YLA come away with the practical skill and committed passion to become agents of change within their own schools and communities. YLA is a fun, inclusive, and intense day that includes historic context, LGBTQ resource education, team-building activities, and panel discussions that inform and motivate participants to be successful in all they do.
Learn More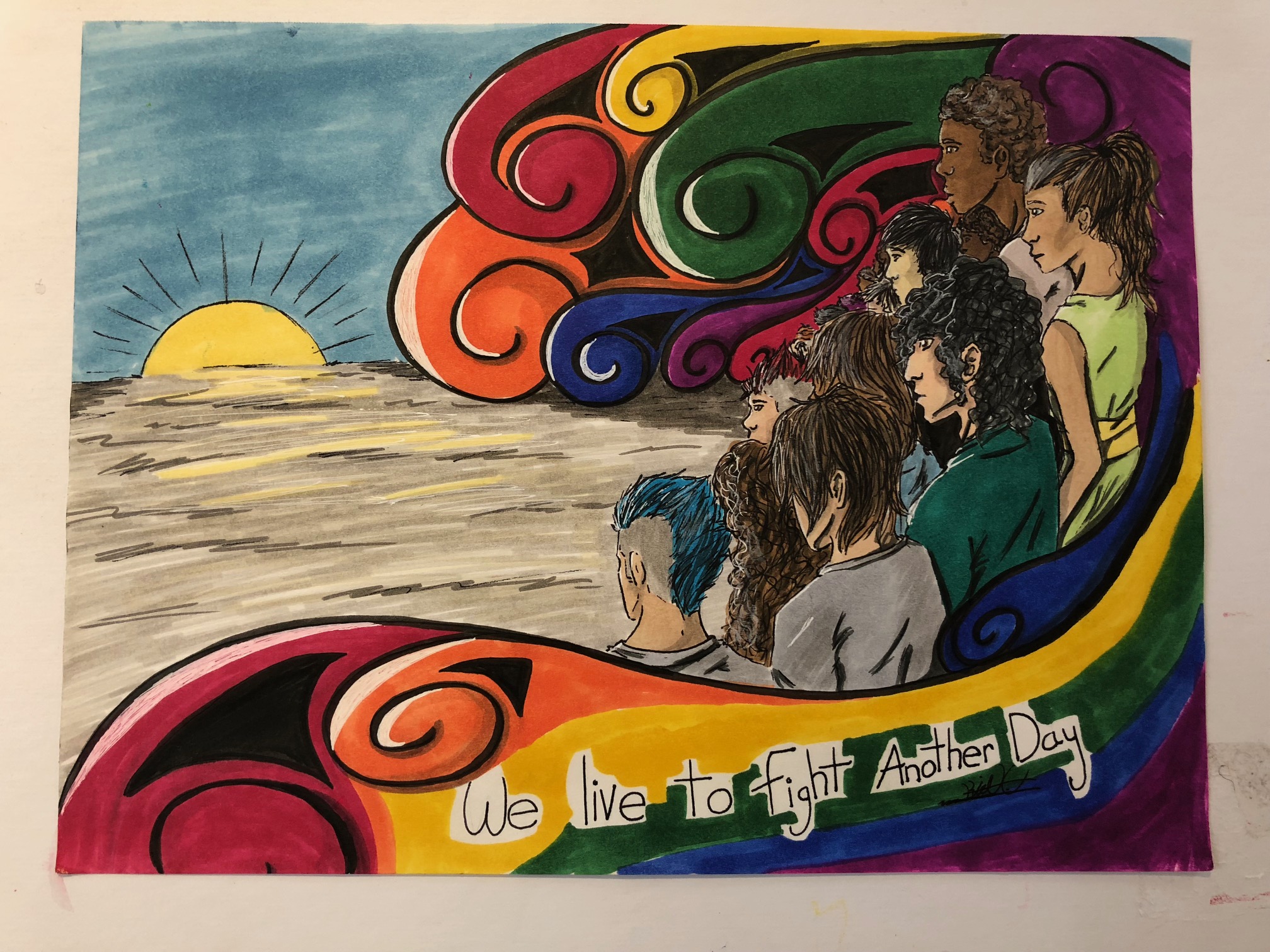 Youth Art Show
San Diego Pride, Art of Pride, and the Trevor Project are partnering to create a platform to showcase young local LGBTQ artists. Art is a positive form of expression, and we welcome the opportunity to help our youth share their stories with family, friends, faculty and the community. Read about 2018's art show here!
Register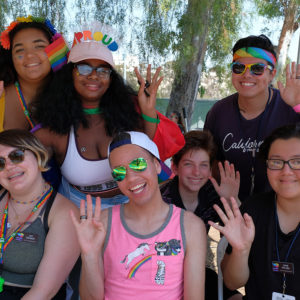 Youth Zone
FREE ADMISSION:
Youth 13 and younger get into the festival for free when accompanied by an adult. They do not require their own ticket.
Youth high school aged or younger get into the festival for free and must get a ticket at the box office located near the front gate. Recent high school graduates receive a free ticket as well with proper identification.
The Youth Zone at the annual Pride festival is a space built by and for LGBTQ+ middle- and high-school-aged youth. This youth-only space is filled with activities, entertainment, and empowered and affirming community for LGBTQ+ youth.
Learn More
Youth Marching Band
Creating a safe environment for our LGBTQ youth to thrive is part of the ever-critical work of our movement. The Youth Pride Marching Band is a volunteer program designed to foster character development and leadership in LGBTQ-identified youth who wish to participate in the parade by sharing their musical talents in a culturally supportive community.
2020 Youth Marching Band Registration is now open!
Learn More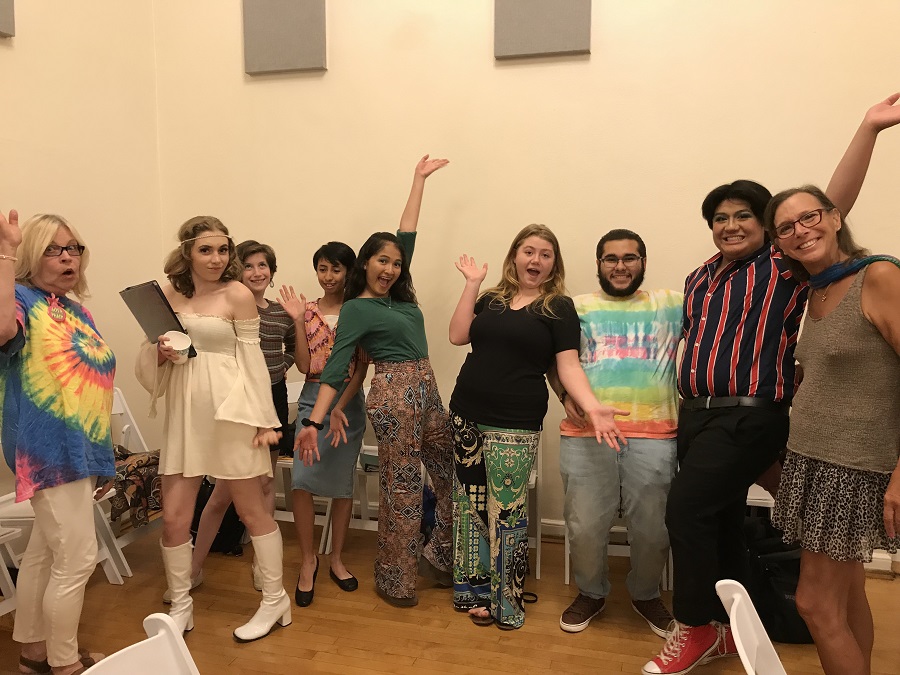 Youth Chorus
The San Diego Queer Youth Chorus (SDQYC) is taking applications for auditions to be held October 12, 2019 for the only chorus in the State of California of LGBTQIA2+ and allied middle and high school students.
San Diego Queer Youth Chorus encourages and fosters artistic expression, personal development, and leadership in lesbian, gay, bisexual, transgender, queer/questioning intersex and allied youth and presents musical performances that provide an opportunity and space for young people, however they identify, to say "this is a place where I am accepted for who I am and everything that I bring."
SDQYC is a joint project of San Diego Pride, San Diego Women's Chorus, and the SDQYC AD, Lindsey Deaton, and operates under the guidance, support, and direction of a committee comprised of these groups. San Diego Pride acts as SDQYC's fiscal sponsor.
SDQYC is led by Founding Artistic Director Lindsey Deaton, who is the Founding Artistic Director of the Trans Chorus of Los Angeles and the Diverse City Youth Chorus in Cincinnati, OH.
More Info
Sign up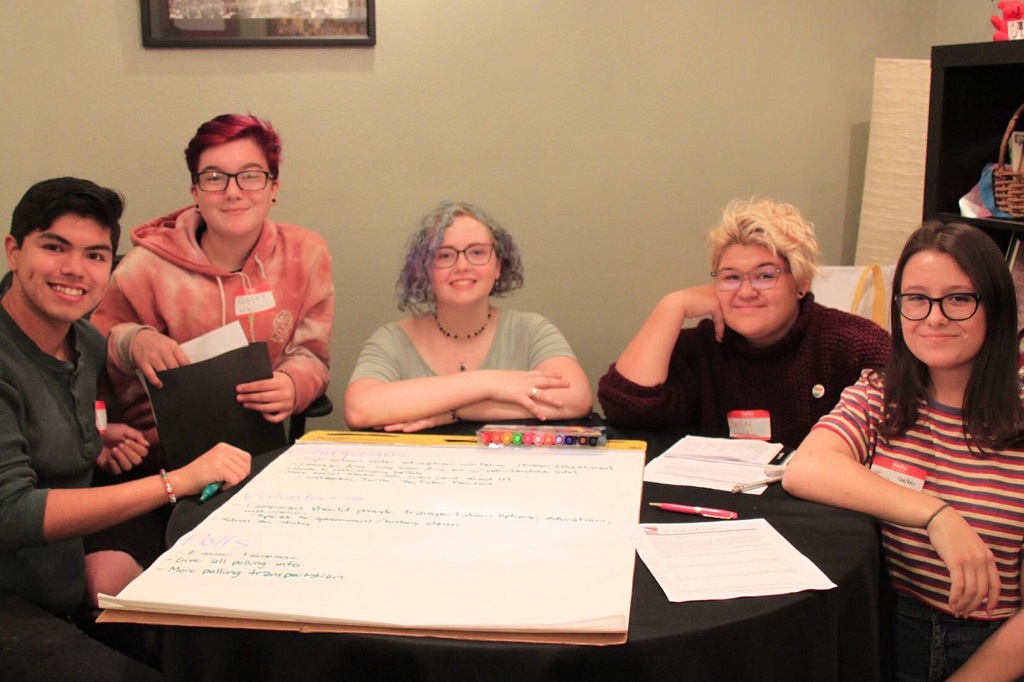 Volunteer & Internship Opportunities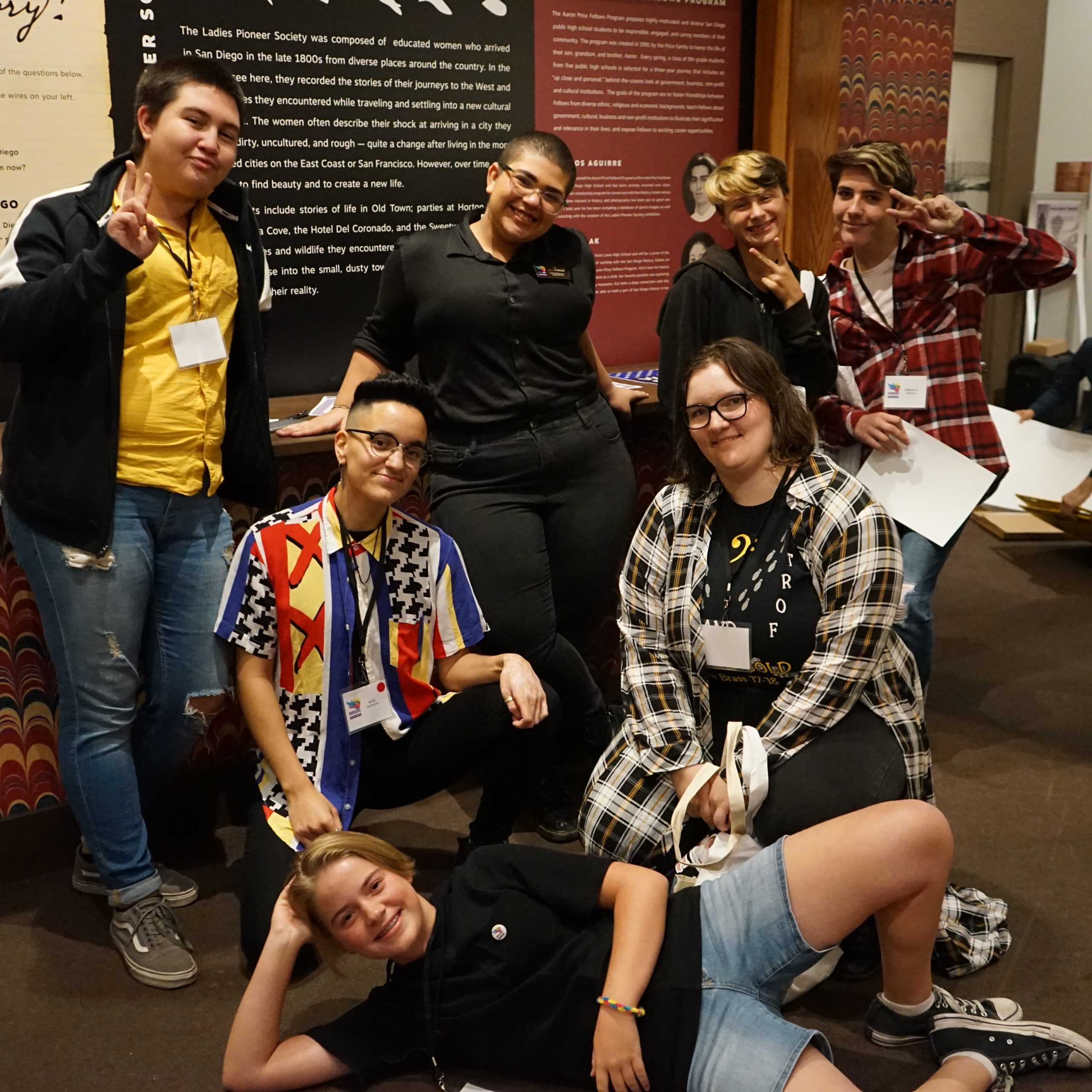 GSA & Youth Support
Our Youth Team is available to support your GSA in many ways. We can visit your GSA at your school, offer trainings or workshops, provide connections to other LGBTQ+ resources around the region. Get in touch and let us know how we can support!  
Email our Youth Team @ [email protected]
Request a GSA Visit