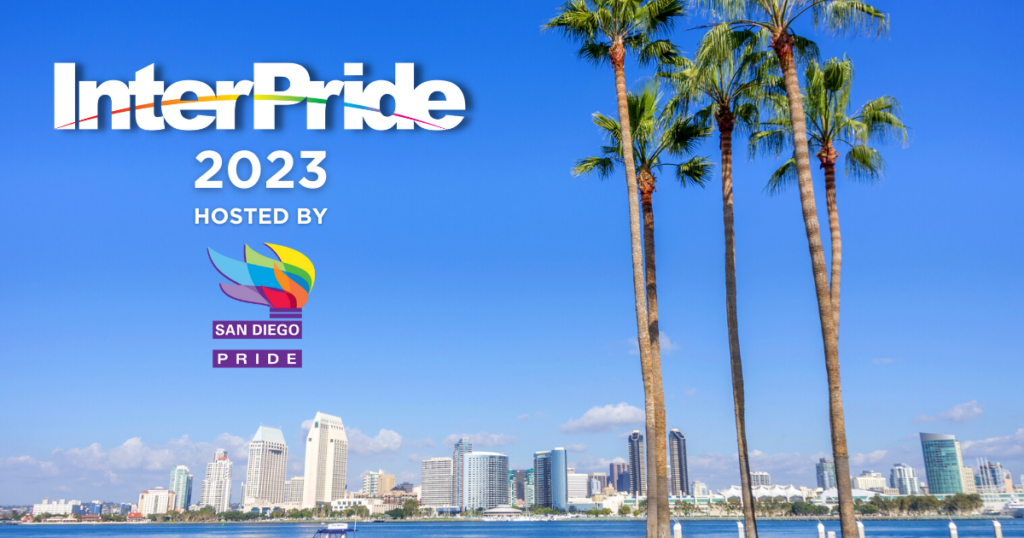 October 25, 2023 – October 29, 2023
San Diego, California, USA
Westin San Diego Gaslamp Quarter
40 years ago, InterPride held its second annual meeting and conference in San Diego. In October 2023, the InterPride General Meeting & World Conference will return to our southern California border city, proudly hosted by San Diego Pride. 
The 2023 conference will include all the things we expect and love from an InterPride conference: workshops, caucuses, plenaries, receptions, meetings, and, of course, the big gala dinner and reception on Saturday evening!
San Diego Pride and InterPride are excited to open registration, hotel reservations, and a call for workshop proposals. Stay tuned for more detailed information about program content, local attractions and entertainment suggestions, and options to extend your stay in San Diego and/or Baja California, Mexico.
Conference Registration
Register early to lock in the lowest rate! Registration rates will increase as we get closer to the conference.
Early Bird Registration (through Jan 31, 2023): $249 USD

Regular Registration (Feb 1, 2023-July 31, 2023): $325 USD

Late Registration (Aug 1, 2023-Sept 30, 2023):$375 USD

Extra Late / On-Site Registration (after Oct 1, 2023): $415 USD

Social Pass (Guests – includes receptions and gala): $200 USD
Non-Member Rates: $50 above current registration rate
Looking for information about InterPride's scholarships? 
Scholarships are managed by InterPride's Scholarship Committee, not by San Diego Pride. Applications will be available from InterPride soon. Please email [email protected] for more information.
Conference Registration
Call for Workshop Proposals
Submissions for workshop proposals are now being accepted! 
We encourage interactive workshops and presentations that provide skills, resources, and tangible outcomes for attendees. We also invite workshops that align with InterPride's commitment to racial justice, gender equity, and human rights.
Deadline: January 15, 2023
Workshop Proposals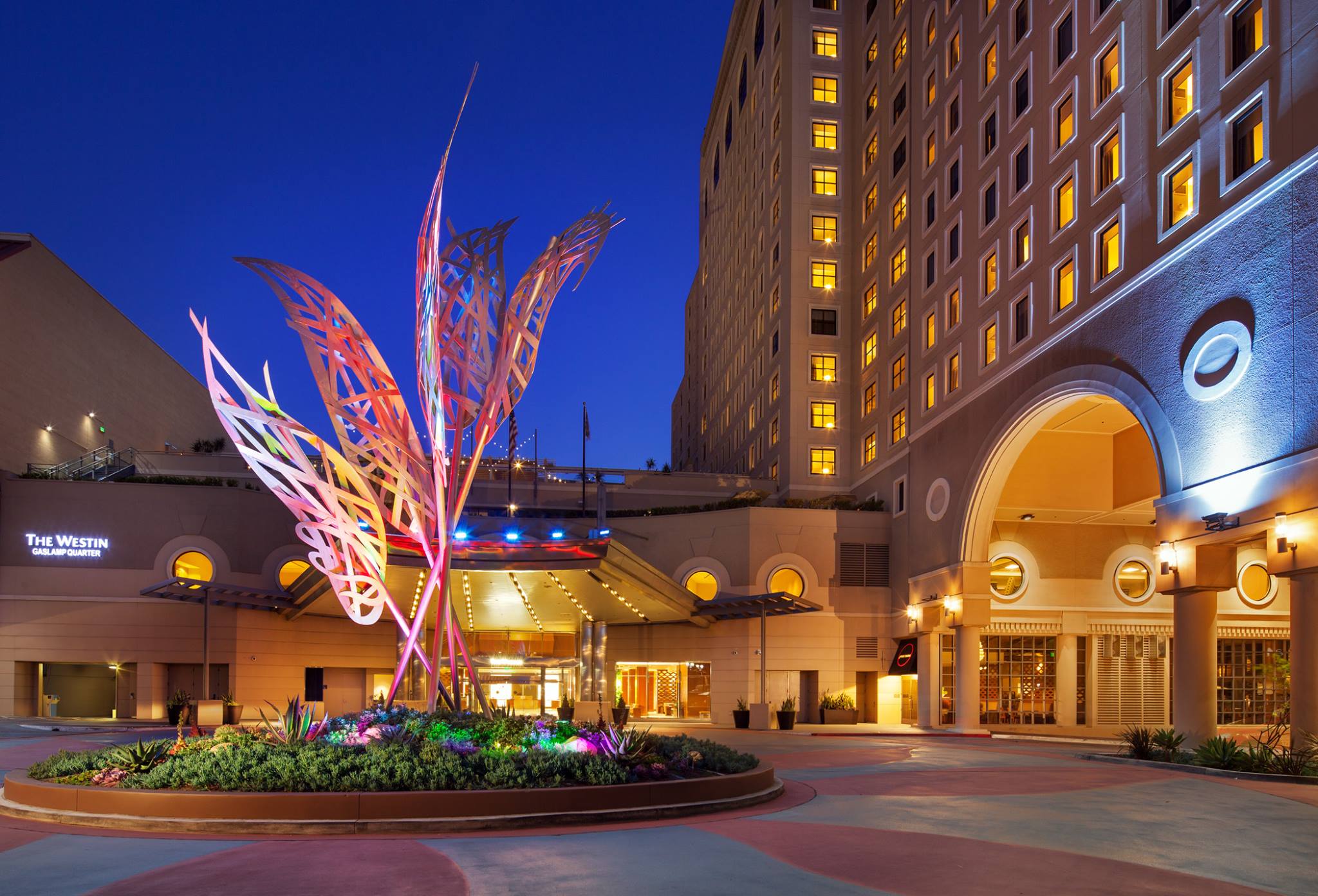 Host Hotel
Our host hotel, the Westin San Diego Gaslamp Quarter, boasts indoor/outdoor conference and meeting spaces, a rooftop pool and high-end fitness center, beautiful guest rooms, and easy access to both downtown San Diego and the San Diego harborfront.
We have negotiated a $185 USD per night room rate for the conference, which will be available three days prior to and three days after the conference. 
Breakfast will be provided for guests reserving their room through the group link below. Wireless internet will be available with a Marriott Bonvoy account. 
Reserve your room through the link below or by calling the reservations line at 1-888-627-8563 – be sure to note that you're with InterPride 2023 when you call!
Hotel Reservation
Hotel Overview
InterPride AGM&WC 2023 FAQs
Please see our FAQs page for answers to frequently asked questions. Don't hesitate to reach out to us at [email protected] with any additional questions!
Interpride FAQs
InterPride 2023 Sponsorship
Sponsoring the InterPride Annual General Meeting & World Conference provides visibility for your organization to over 300 Pride organizers from over 60 countries. Sponsorship is available at all levels. Contact us to learn more!
Sponsorship Inquiry
Contact Us
Have a question about InterPride 2023 in San Diego? Don't hesitate to reach out to the San Diego planning team and/or InterPride's Conference Structure & Integrity Committee: