Friend of Pride: An individual who does not identify as lesbian, gay, bisexual, transgender, or queer, but who has stalwartly supported the LGBTQ community over an extended period of years and/or has made an exceptional contribution in the past year.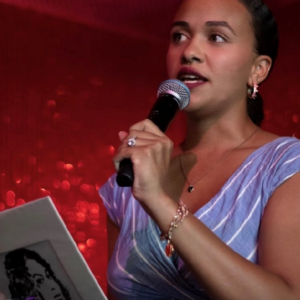 Judith Vaughs
Judith (Judy) Vaughs (she/her/hers) is the daughter of two U.S. Veterans, an SDSU Alumni, and a devoted community organizer. She currently works as a Public Affairs Manager for Planned Parenthood of the Pacific Southwest. Throughout her career as an organizer, she has partnered with numerous LGBTQ+ led organizations, including San Diego Pride, the Human Rights Campaign (HRC), and Equality California (EQCA). 
In 2022, she organized a 50-person phonebank with HRC and EQCA in support of Prop 1, which codified the right to abortion, and was successfully passed during the 2022 midterm election. Judy has trained student clubs, volunteers, and community partners on the importance of centering LGBTQ+ people in the reproductive rights movement and is passionate about this intersection. In recent years, Judy worked collaboratively to pass the first county-funded full spectrum doula pilot program, and works with Black and queer-led doula organizations to expand services to all pregnant people.
In 2021, Judy was awarded the Audre Lorde Emerging leader award from the San Diego Coalition on Reproductive Justice, and is continuing to work on campaigns that promote and expand reproductive justice policies at the local level. In her free time, Judy enjoys cycling, reading books, and going to concerts.Judith will be honored at the Spirit of Stonewall Rally on Friday, July 14, 2023. Learn more about the rally and the other awardees here.