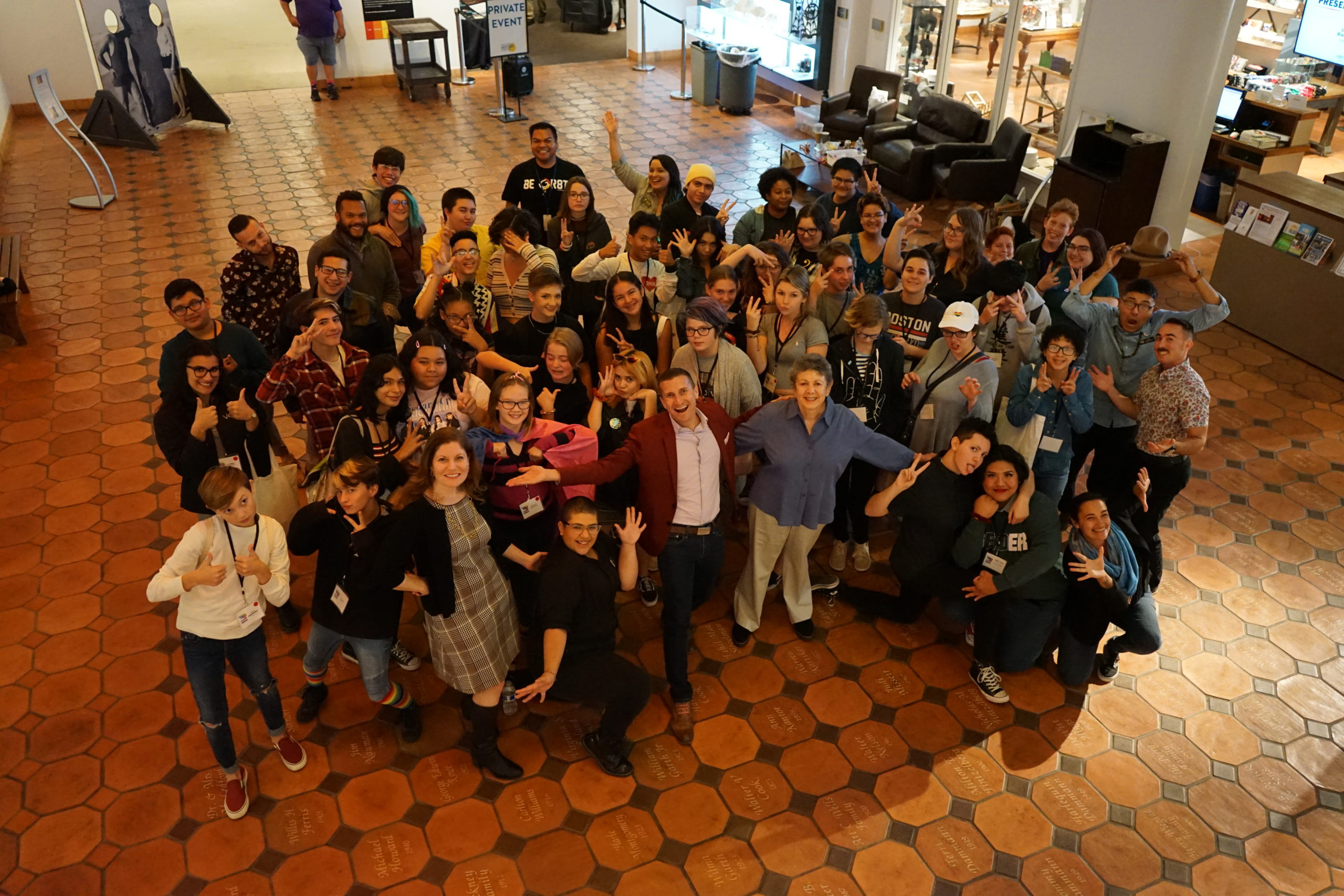 San Diego Pride is proud to host the annual Pride Youth Leadership Academy. YLA was created to bring LGBTQ+ youth together from across the region to engage, educate, and inspire our next generation of leaders. Youth who attend YLA come away with the practical skill and committed passion to become agents of change within their own schools and communities. YLA is a fun, inclusive, and intense academy that includes historic context, LGBTQ resource education, organizing skills, panel discussions, and team-building activities that inform and motivate participants to be successful in all they do.
Due to the ongoing pandemic, 2020's Youth Leadership Academy will be held virtually on Zoom over two days.
The youth of today are the future of tomorrow. YLA is just one of a slate of youth programs run by San Diego Pride to ensure that LGBTQ youth and allies have the resources to be effective in installing change and progress in their communities and throughout their lives.
This program is free and open to junior-high and high-school-aged youth. You can help fund this program and our other youth programs by donating here.
Date: Saturday, November 14 – Sunday, November 15, 2020
Time: 11:00am – 3:30pm
Location: Zoom
Parent / Caregiver Track
NEW THIS YEAR:
PARENT/CAREGIVER TRACK:
What do your kids wish you understood about gender and sexuality? How can you better support and affirm our LGBTQIA2+ youth so that they grow up to be strong, successful leaders? Join San Diego Pride for our first-ever Parent/Caregiver Track of the annual Youth Leadership Academy to gain skills, empathy, and understanding. This curriculum has been guided and informed by Pride's own Youth Ambassadors.
Dates: Saturday, November 7
Time: 9 AM-12 PM
Location: Zoom
Parent/Caregiver Registration
AGENDA
Saturday, November 14th, 11 am – 3:30 pm
10:30-11:00: Virtual Doors open
11:00-11:25: Welcome & Introductions
11:25-11:55: Keynote Speaker
11:55-12:00: 5-min break
12:00-12:55: Workshop #1
YLA 101: Identity 101
YLA 102: Identity+
1:00-1:30: 30-min Lunch Break
1:30-2:25: Workshop #2
YLA 101: OUT on Campus
YLA 102: Racial Justice in the LGBTQ+ Community
2:25-2:30: 5-min break
2:30-3:25: Workshop #3
YLA 101 & 102: Mental Health & Sexual Health
3:25-3:30: Closing! See ya tomorrow!
Sunday, November 15th, 11 am – 3:30 pm
10:30-11:00: Virtual Doors open
11:00-11:10: Welcome/Introductions
11:15-12:10: Workshop #4
YLA 101: OUT in the Werqplace (Breakout Rm YLA 101)
YLA 102: Organizing for Change (in the age of COVID-19)
12:15-12:45: 30-min Lunch Break
1:15-2:10: Workshop #5
YLA 101: Know Your Rights
YLA 102: Feminist Disruption Training
2:15-2:55: Group Projects
3:00-3:20: Group Project Presentations
3:20-3:30: Closing & Conferral of Certificates
OPTIONAL
3:30-4:30 Mixer w/ Resource Fair