Top 17 of 2017
2017 was full of many victories, celebrations, challenges, and triumphs. We've collected our top 17 moments of 2017. To those of you who have volunteered, donated, celebrated, and stood Allied in Action: United for Justice with Pride, we thank you.
1. Pride Youth Art Show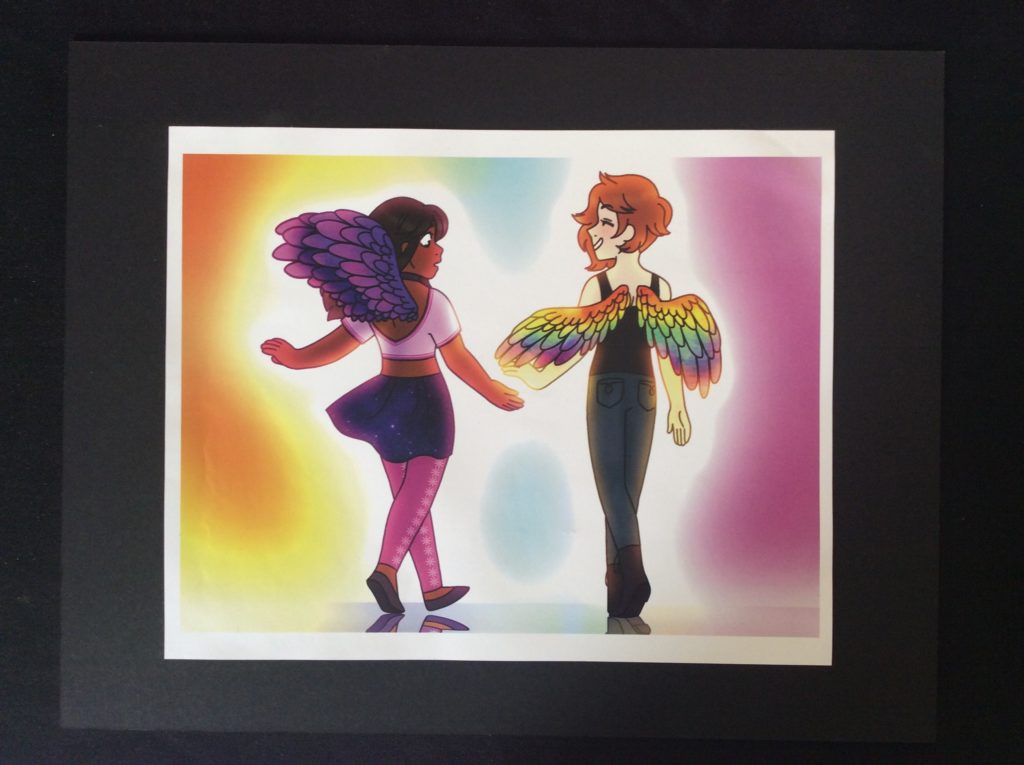 Pride hosted their first LGBTQ+ youth art show titled, We Are here: Reflections of LGBTQ Lives. The event was hosted by Pride youth volunteers as an opportunity for young people in our community to share their stories. 23 pieces were submitted by 21 LGBTQ+ artists from 14 different schools and more than 100 art lovers, youth supporters, faculty, family, friends, and community members visited the art show! The art was such a hit that it made its way to the San Diego County Fair for thousands to see! For more information regarding San Diego LGBTQ+ Youth Programs, click here.
2. OUT at the Park
In 2017 the Padres truly stepped up their support of the LGBTQ community! Our Pride staff took the field with Padre staff, LGBTQ elected officials, MLB Ambassador for Inclusion – Billy Bean, the San Diego Gay Men's Chorus, and the San Diego Women's chorus to sing the national anthem together in a show of unity. Petco Park even become the first MLB stadium to have a multi stall gender neutral restroom facility! 2018 tickets are on sale now! Invite your friends here!
3. Lunch Bunch – Year 2
Every second Saturday the San Diego Pride office hosts Lunch Bunch, a safe place for LGBTQ youth to hang out, build community, learn new skills, and enjoy a free lunch. This year saw unprecedented growth as our youth program attendance saw a 700% increase over 2016! Learn more about Lunch Bunch here! #YouCanSitWithUs
4. The Equality March: San Diego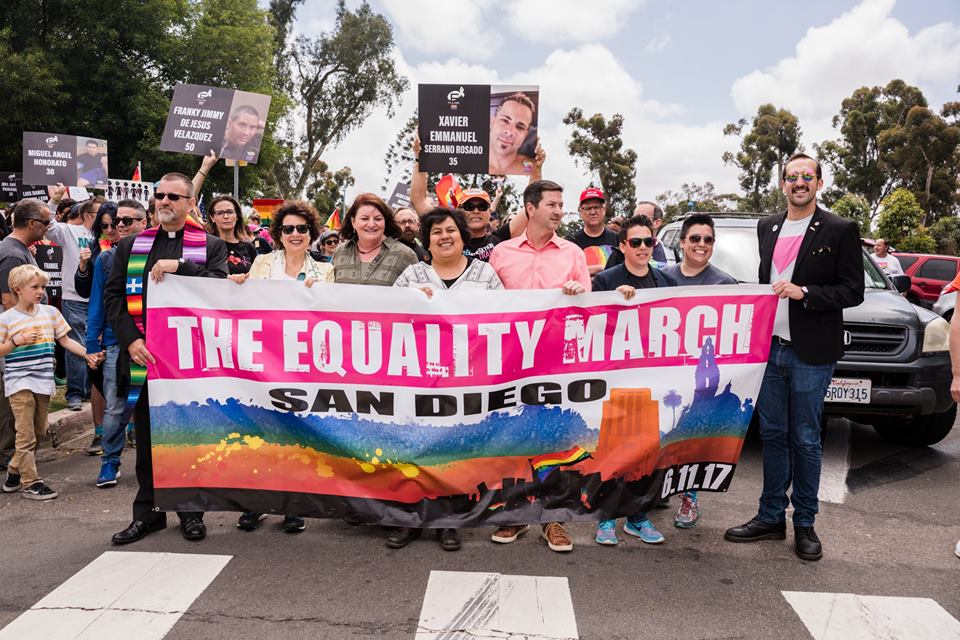 After the historic success of the Women's March, many other issue focused marches began to pop up all over the country. Here in San Diego, San Diego Pride and the LGBT Community Center took the lead in bringing together our community to march for LGBTQ equality! Thousands were in attendance! Marching is great, but we all need to show up and vote if we're truly going to make a difference! Register to vote now at www.sdvote.com
5. Pride with Prayer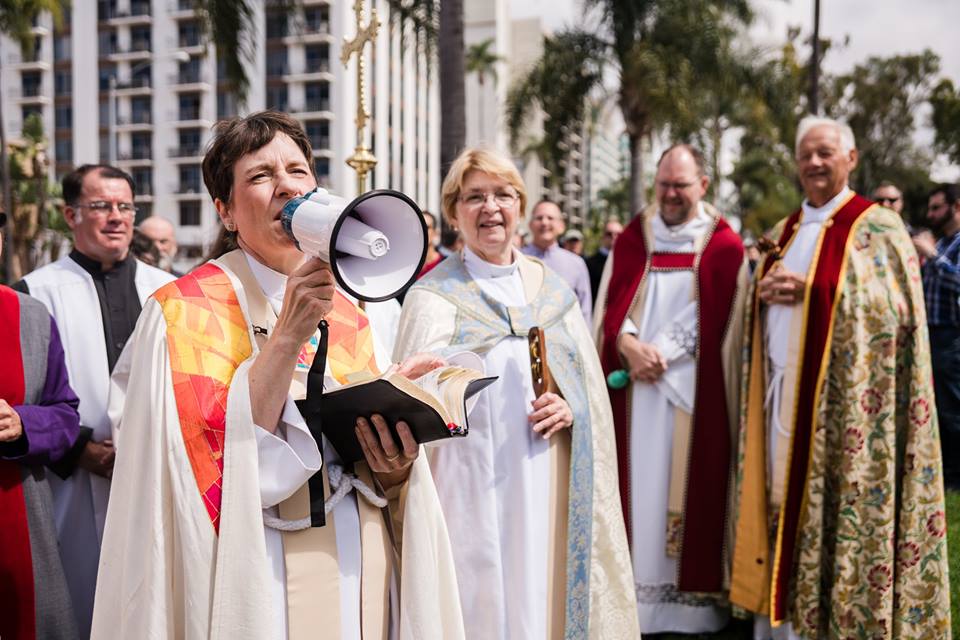 LGBTQ equal protections are coming under attack across the country with so-called "religious liberty" bills. We as the LGBTQ community know that supporting religious freedom and LGBTQ equality can go hand in hand. That is why in 2017 our parade was lead by over 50 LGBTQ equality supportive faith leaders, and we partnerd with St. Paul's Episcopal Cathedral to host an interfaith service entitled "Pride with Purpose, Pride with Prayer."
6. Parade Attendance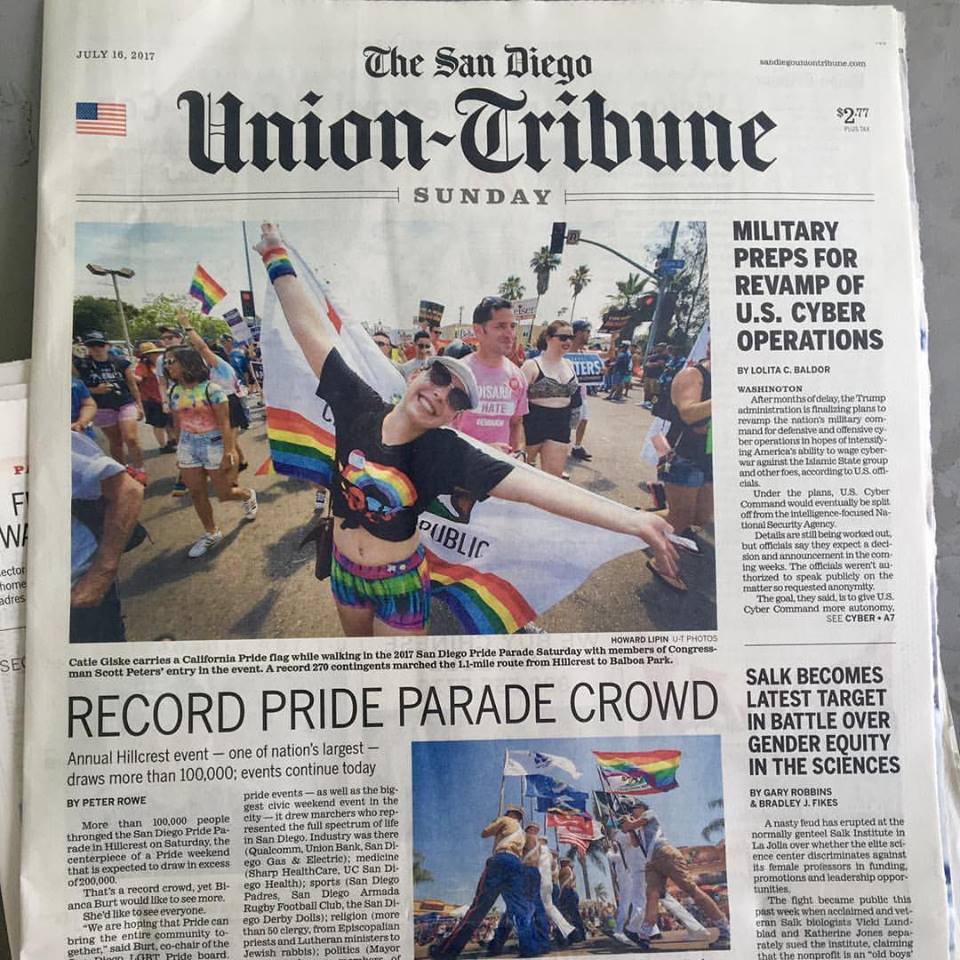 Our parade is the largest single day civic event in the region, and this year was one for the record books! Over 200 contingents took part in the parade that hosted 230,000 spectators from all around the world!
7. African Delegation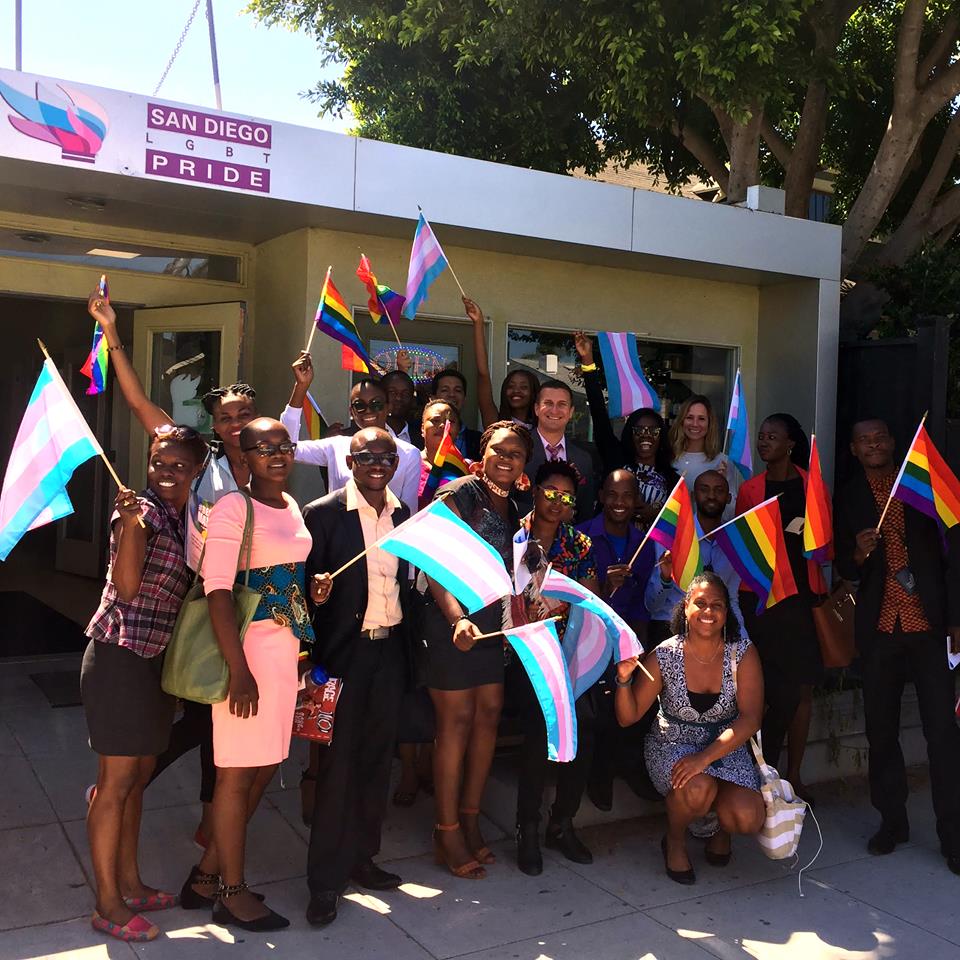 In partnership with the US Department of State and The Diplomacy Council, we met with 25 young African leaders from the Mandela Washington Fellowship Program to share about the global Pride & LGBTQ movement. Some of them even attended the festival and shared their experiences in our blog!
8. United Against Hate!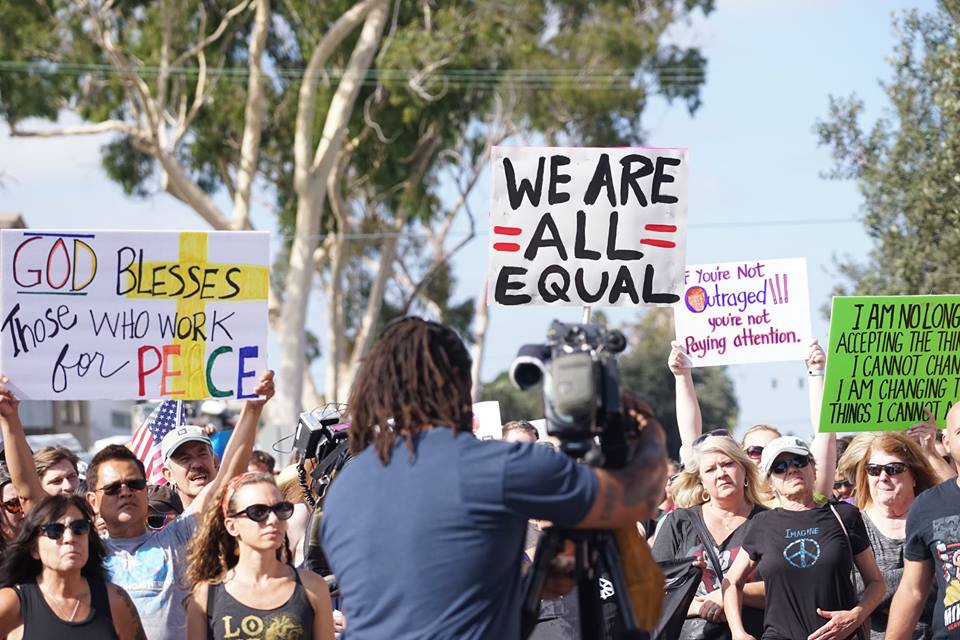 2017 saw a dramatic rise in hate crimes all across the United States. After the white nationalist and Nazi's deadly descended on Charlottesville, Virginia, San Diego Pride and the LGBT Community Center brought together over 20 local social justice organizations as our community collectively stood against hate in all its forms at the United Intersections of Justice Rally.
9. EQCA Lobby Day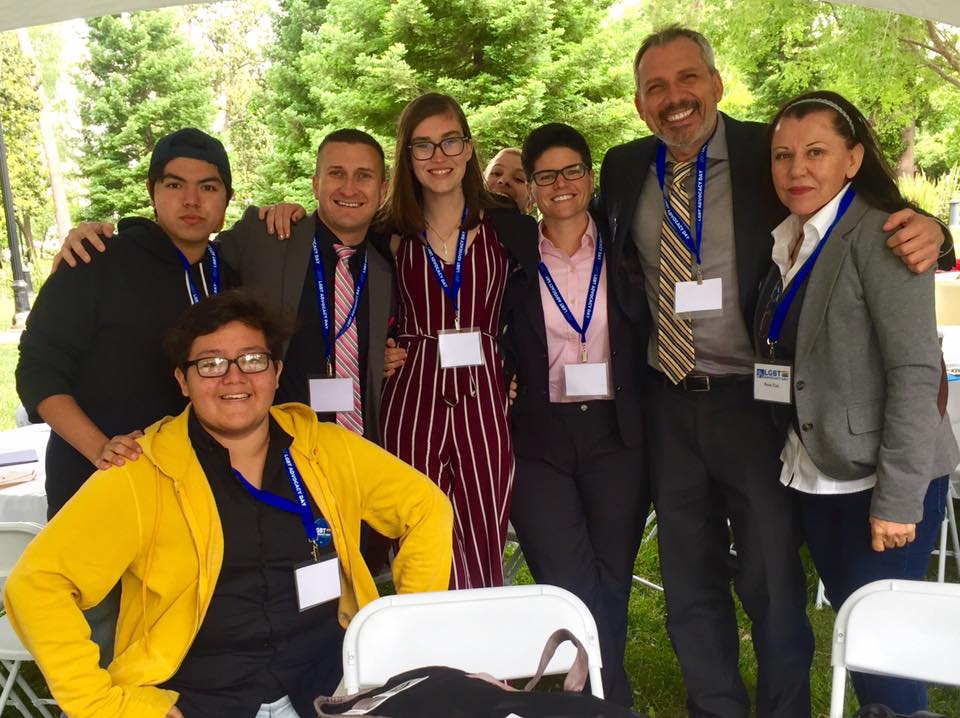 Part of working with our youth work means connecting them with other organizations and ensuring they have tools to become agents of change. This year we were able to help bring some of our youth to Sacramento for the EQCA lobby day, where they learned more about legislation affecting our community and how to communicate with their elected officials.
10. SheFest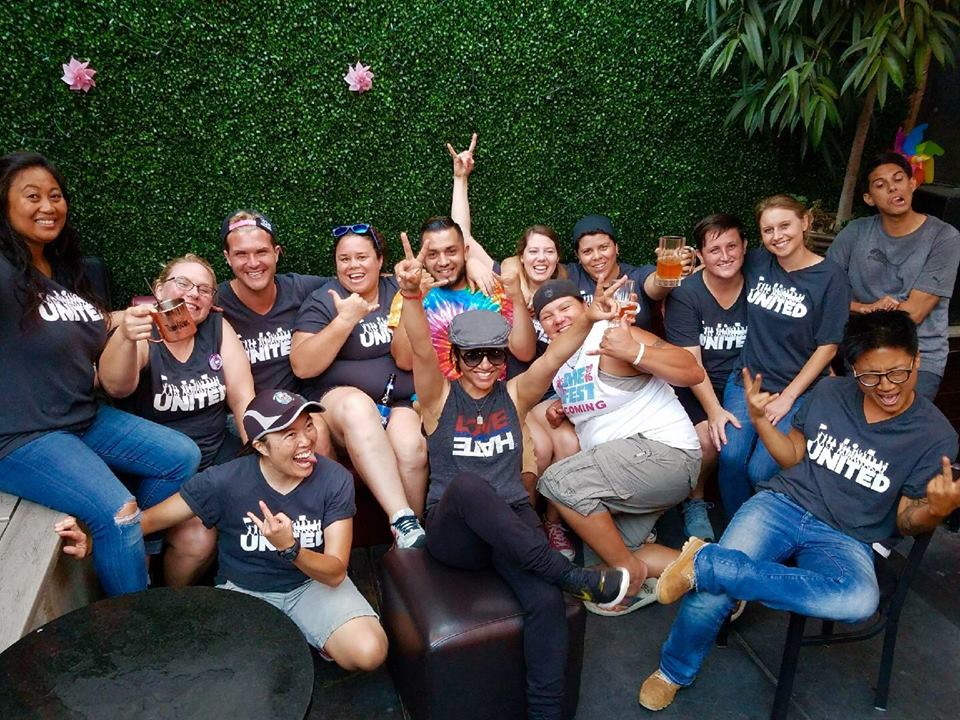 SheFest is an LGBTQ woman-centered event that celebrates and supports the talents and contributions of women while fostering meaningful connections within the LGBTQ and larger San Diego community. This year saw its highest attendance yet! Like us on Facebook to get the last info on upcoming planning and events!
11. #MeToo

Since 2013 San Diego Pride has been working with government agencies and nonprofits and to better serve LGBTQ survivors, and while working with media outlets to create a healthy public dialog around sexual assault and survivor support. In 2017 we helped to lay foundational work to host a #MeTooLGBTQ summit in San Diego in 2018 gear towards survivors and service providers. Here are a few of the stories we shared this year. [1, 2, 3]
12. Sí, se puede!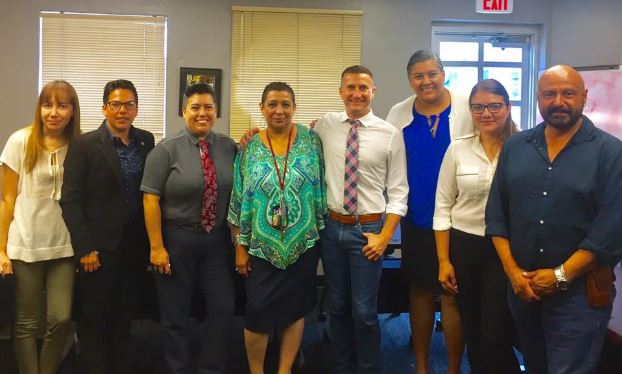 This year at Pride the Consulado General de los Estados Unidos en Tijuana marched in our Parade for the first time! From there, a partnership grew and we are now working with the Department of State and several other LGBTQ serving organizations on a cross-boarder LGBTQ leadership building Conference in 2018. In 2017 Board members and staff also helped to found the San Diego County LGBTQ Latinx Coalition. Be a part of these new efforts by joining our Facebook group here.
13. Production Team!
San Diego Pride is made possible because over a thousand diverse community volunteers work across nearly 40 different departments to ensure Pride is safe, successful, and represents the community we serve. Professionally skilled volunteers run our entertainment, accessibility, safety, medical, hospitality, marketing and more! We couldn't be who we are without all of them. Join the Pride Family here!
14. Youth Rising
What could be better than a one day workshop packed with outdoor activities, bonding exercises, and empowering educational discussion for the next generation of LGBTQ leaders? Our Pride Youth Leadership Academy immerses youth in LGBT history, advocacy, and network building. With these tools, our youth learn new skills to engage their own communities and use their voices to inspire others to action.
15. Rally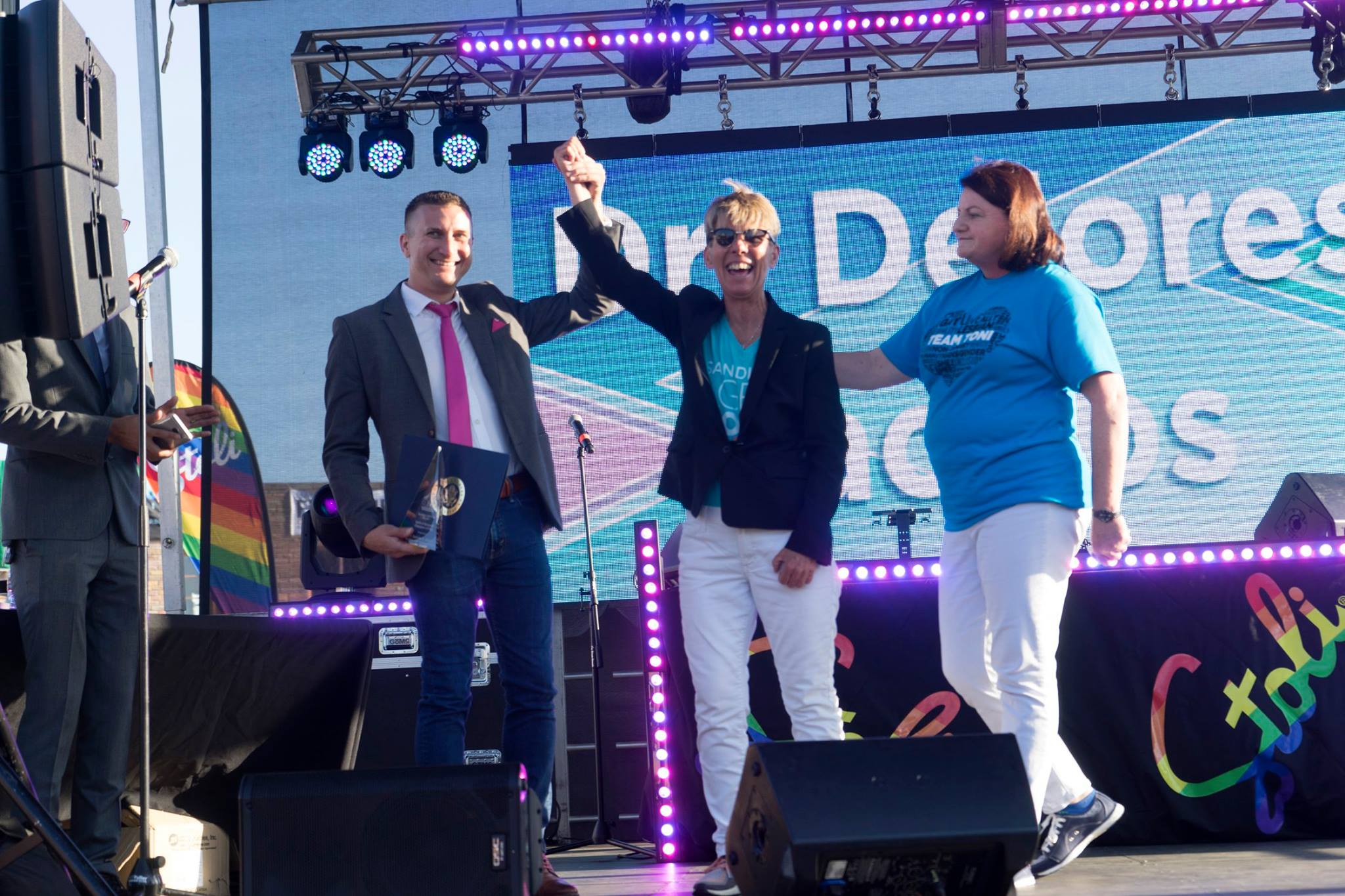 This year we were thrilled to bring our rally back to he Hillcrest Pride flag where we honored local community members for their hard work and dedication and heard inspiring speakers address the intersectional issues our community still faces today. The Pride Youth Marching band performed Somewhere Over the Rainbow while our Pride flag was raised high to kick off Pride weekend. There wasn't a dry eye in the house. The Spirit of Stonewall Rally is the only way to start your weekend! Nominate someone from the community for next year's Stonewall awards here.
16. Toyland Parade
We kicked off the holiday season by marching in the North Park Toyland Parade! It was a fun day of handing out candy canes, waving to the crowds, and ensuring that LGBT families were well represented. Check out our recap video to see our Pride family in action and join us next year!
17. End of Year Giving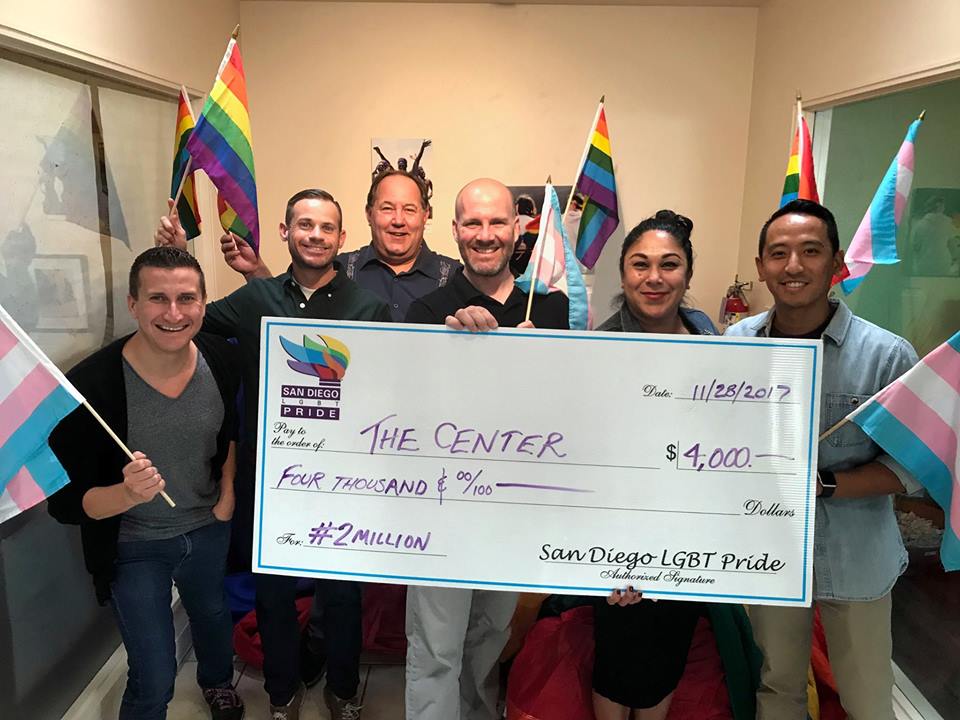 Each year Pride works to return proceeds from the annual LGBT Pride weekend to our community. Over the years, San Diego Pride's community contributions have exceeded 2 million dollars, which have been distributed to dozens of organizations through Pride Community Grants, sponsorships, and event support. This year we've been able to give out $104,182!
Support all of these amazing programs by making a donation to Pride today, or by purchasing a ticket to our Pride Festival in July!
Thank you all for making 2017 a success, and cheers to an even better 2018!