Bo Bortner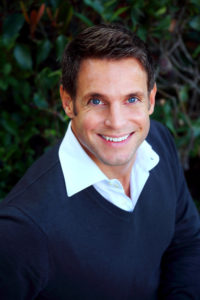 ORGANIZATION(S) YOU VOLUNTEER FOR: Mama's Kitchen
NUMBER OF YEARS VOLUNTEERING FOR YOUR ORGANIZATION(S):
I started subbing in 2000 and had my own weekly route, Route 15, every Wednesday from 2001 until now. Wow, I guess it's been over 14 years now.
HOMETOWN: Saginaw, Michigan
SINGLE OR TAKEN: Single.
HOW MANY YEARS HAVE YOU BEEN IN SAN DIEGO?
I've been in San Diego for 18 years now. I love it and won't live anywhere else.
WHY DO YOU VOLUNTEER FOR YOUR ORGANIZATION(S)?
When I started I didn't have a lot to give financially and I believe in giving back. What I did have was my health and I could make the time. I believe we can all give back. How we are able to give is the part that can change over time.
WHAT IS YOUR FAVORITE VOLUNTEERING MEMORY?
I have two memories that come to mind. They aren't really "favorite" memories but certainly the most powerful.
When I first started Mama's Kitchen exclusively served the AIDS community and attitudes and certainly medications were very different. I had a client whom I called our Southern Belle. He was so kind and polite and he really craved contact and looked forward to our visits. He had been rejected and told he was no longer a part of his family for being gay. Even after reaching out to his family after his health began to fail they refused his outreach and thought that it was a part of his punishment. This was so outside my understanding of faith and love that it was difficult for me to comprehend. I was happy to share extra time and love with him on a weekly basis. It was about 4 years later and his health had continued on the decline. I remember one Wednesday the light in his eyes was SO bright, his spirit far out-shined his fading health. He had his best friend back! His Mother reached out and asked him to come home. She wanted to help him get better. He beamed, and I was happy for him. He went home and it must have been the love he needed because he started to improve and rejoined my route about a year and a half later. He looked so good. He continued to improve and ended up going back to work and no longer needing the invaluable help Mama's kitchen offered him. What a success! His story makes my heart soar today.
The other memory is of a client who through complications had become severely disabled and was in a wheel chair. He had maintained minimal use of his arms. He left the front door unlocked so we could put his food on the counter since he was unable to lift the bag. I delivered to him for many years and he always warmed my heart with his smile. One particular Wednesday he wasn't answering his door; it always took some time but this was abnormal amount of time. Something told me to just go in and check on him. I found him on the floor, he had fallen over in his wheel chair on Monday night after his last Mama's Kitchen delivery and without the strength in his arms to lift himself or reach his "help button" that was around his neck, he remained there for almost two days. I just snapped into action. I was able to get him up and get him the immediate help he needed. This is still difficult for me to talk about without tears but nothing drives home to me better the profound service and need that Mama's Kitchen provides to its clients than these two experiences. We were the angels for these people on those occasions.
WHAT MOTIVATES YOU TO DO THE WORK YOU DO?
I have been so very blessed in my life and people have helped me at times when I needed it. I feel I need to be available to others to be that hand when they need it.
WHAT IS SOMETHING THAT MANY PEOPLE DO NOT KNOW ABOUT YOU?
I was a super shy kid and am still just a sci-fi nerd at heart.
WHAT DO YOU LIKE MOST ABOUT THE LOCAL LGBT COMMUNITY?
I think we have a lot of individuals that believe in the community and reach out and call others to action. We have people who believe in ideologies and to the work it takes to get that message out there and back what they say. I respect passion.
WHAT WOULD YOU LIKE TO SEE CHANGE IN THE LGBT COMMUNITY?
Well even when I was teased and rejected when younger, I always felt like a part of society at large and thought isolating ourselves only hurt our cause to achieve equal rights. LOL Now, I'm like, "You don't have to go ALL the way main stream!" So what do I know? We do have further to go but I'm grateful we have come such a huge distance in the past few decades.
WHAT SORTS OF THINGS DO YOU DO TO ENRICH YOUR SOCIAL LIFE OTHER THAN VOLUNTEERING?
We have such a wonderful city and it's filled with great people. I am part of a faith community, I volunteer at other organizations, I hike with friends, beach, dinners out, dinner parties in, movies, dancing, book studies, there isn't much I won't do. If I have time, I'm in!
IF YOU COULD HOST A DINNER PARTY AND INVITE THREE PEOPLE (DEAD OR ALIVE), WHO WOULD THEY BE AND WHY?
Quick answer: Oprah, Jesus, Buddha, what were/are they really like?
After some thought though: Julia Child, because somebody has to cook and between her voice and her Sherry I know I would be laughing and having a good time. Chef Nobu, Mmmm enough said. Then last Ben and Jerry (they count as one). I may as well have some fun and great food because even ordinary people are extra-ordinary given the right circumstances. I think most people sell themselves short and we can all be heroes. Host a dinner party of your own with three people, any three people. They are amazing. Now find out how and why.